Weber Shandwick MENA Announces New Leadership Structure for UAE Senior Management Team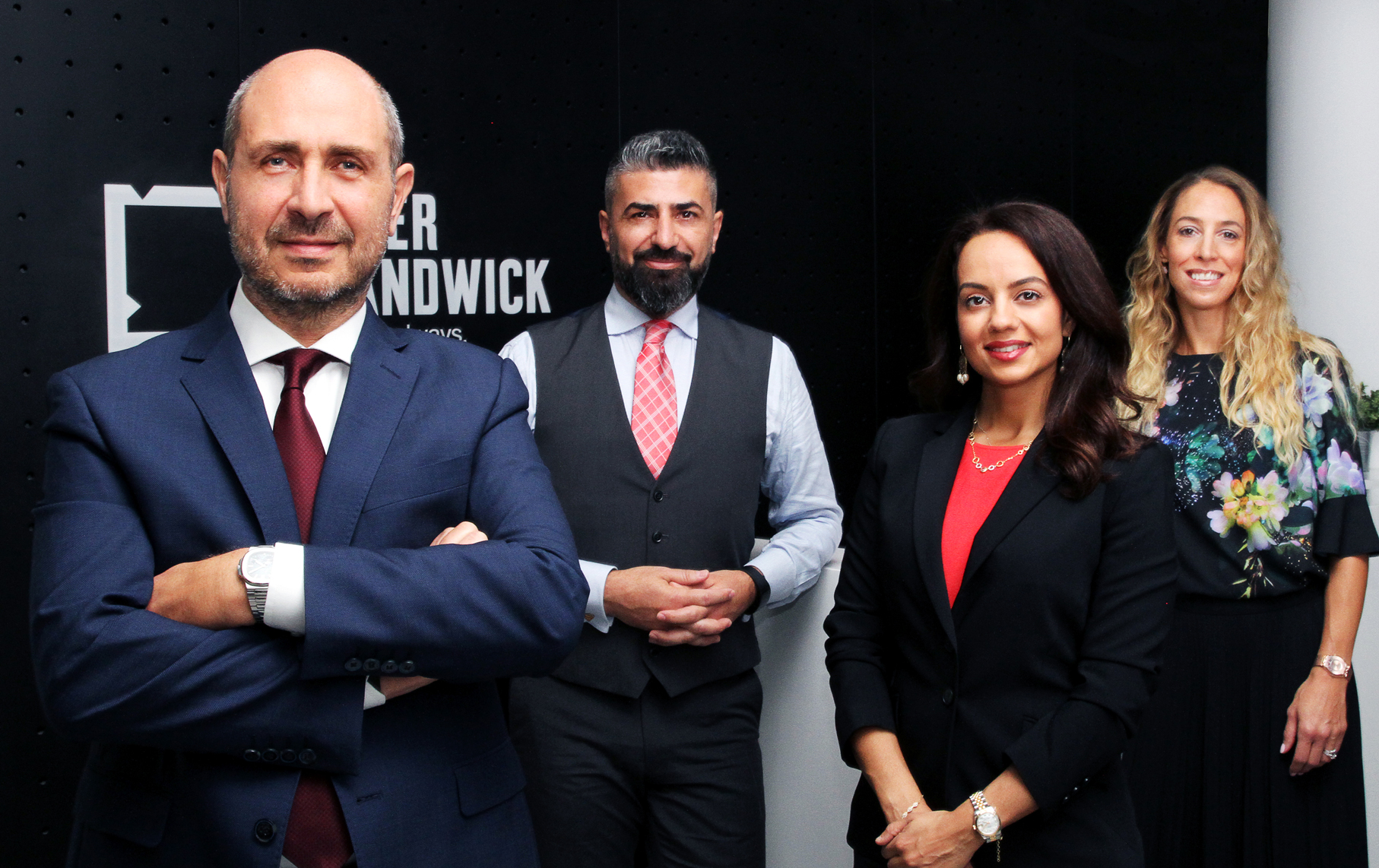 New Appointments see Ghaleb Zeidan Promoted to UAE MD Role Along with Promotions for Rachel Dunn and Noura Al-Sarraj
Dubai, 3rd  October 2018 – Weber Shandwick MENA, one of the region's leading communications and marketing solutions firms, has announced a new leadership structure within its UAE Senior Management team.
Previously Managing Director for the agency's Abu Dhabi office, Ghaleb Zeidan is promoted to UAE Managing Director, overseeing operations for both the Dubai and Abu Dhabi offices. Rachel Dunn, previously VP, Client Experience, is promoted to Deputy MD in Dubai and Noura Al-Sarraj, previously VP and Head of Social Impact and Consumer, is also promoted to Deputy MD for the Abu Dhabi office. The changes come following the announcement that after 13 years with the agency, 11 of them in The MENA region, Andreas Keller, Managing Director of Weber Shandwick Dubai, has decided to pursue a business leadership role outside the communications industry.
Reporting into Weber Shandwick MENA CEO, Ziad Hasbani, Ghaleb will be leading the agency's Dubai and Abu Dhabi offices, as the firm continues its growth and success in the UAE and across the MENA region. With over 16 years' experience in the communications industry, eight with Weber Shandwick MENA, Ghaleb's expertise spans across corporate, financial, government and crisis communications.
Hasbani said: "After a very successful tenure leading our Abu Dhabi office, it gives me great pleasure to announce Ghaleb's promotion to UAE MD. Over the last eight years, Ghaleb has achieved great results, and under his leadership our Abu Dhabi office has grown to become one of the leading agencies in the market. Ghaleb has shown himself to be a very capable leader, and as our industry continues to evolve, I have no doubt he will drive our UAE operation and keep us ahead of the market in terms of offering, efficiency and client focus."
Hasbani also added: "Rachel and Noura have been with Weber Shandwick MENA for 10 and 14 years respectively; Rachel has managed and provided strategic counsel to key client relationships in the consumer and corporate sectors, while Noura has been a senior strategist and led assignments for government and private sector clients in Abu Dhabi, as well as regional social impact initiatives.  I'm very happy to see Noura and Rachel taking leadership roles as they have both proved themselves, each in their own way, and I'm confident they will add great value and help our clients take advantage of the transforming marcomms landscape."
On Andreas' departure, Hasbani said: "It is always sad to see people such as Andreas leave after a long and successful journey. Andreas' contribution has been instrumental to the agency, and we wish him every success in his new role and thank him for all he has done during his time here. I look forward to partnering with the new leadership team as we take the MENA network to the next stage of its growth and transformation."
Weber Shandwick MENA's network comprises 12 offices and affiliates across 11 markets, hubbed out of Dubai. The agency was named Middle East Consultancy of the Year at this year's EMEA SABRE Awards and Agency of the Year at the MEPRA Awards.
– Ends –
Media Contact:
Rebecca Jackson, Weber Shandwick MENA
Tel: +971 56 466 4581
E-mail: RJackson@webershandwick.com
https://prca.mena.global/wp-content/uploads/2018/10/Ziad-Hasbani-Ghaleb-Zeiden-Noura-Al-Sarraj-Rachel-Dunn.jpg
1142
1814
Tom Allen
https://prca.mena.global/wp-content/uploads/2016/09/PRCAMENA.jpg
Tom Allen
2018-10-15 14:15:00
2018-10-15 14:18:18
Weber Shandwick MENA Announces New Leadership Structure for UAE Senior Management Team