PRCA COVID-19 Taskforce launches support service for communications leaders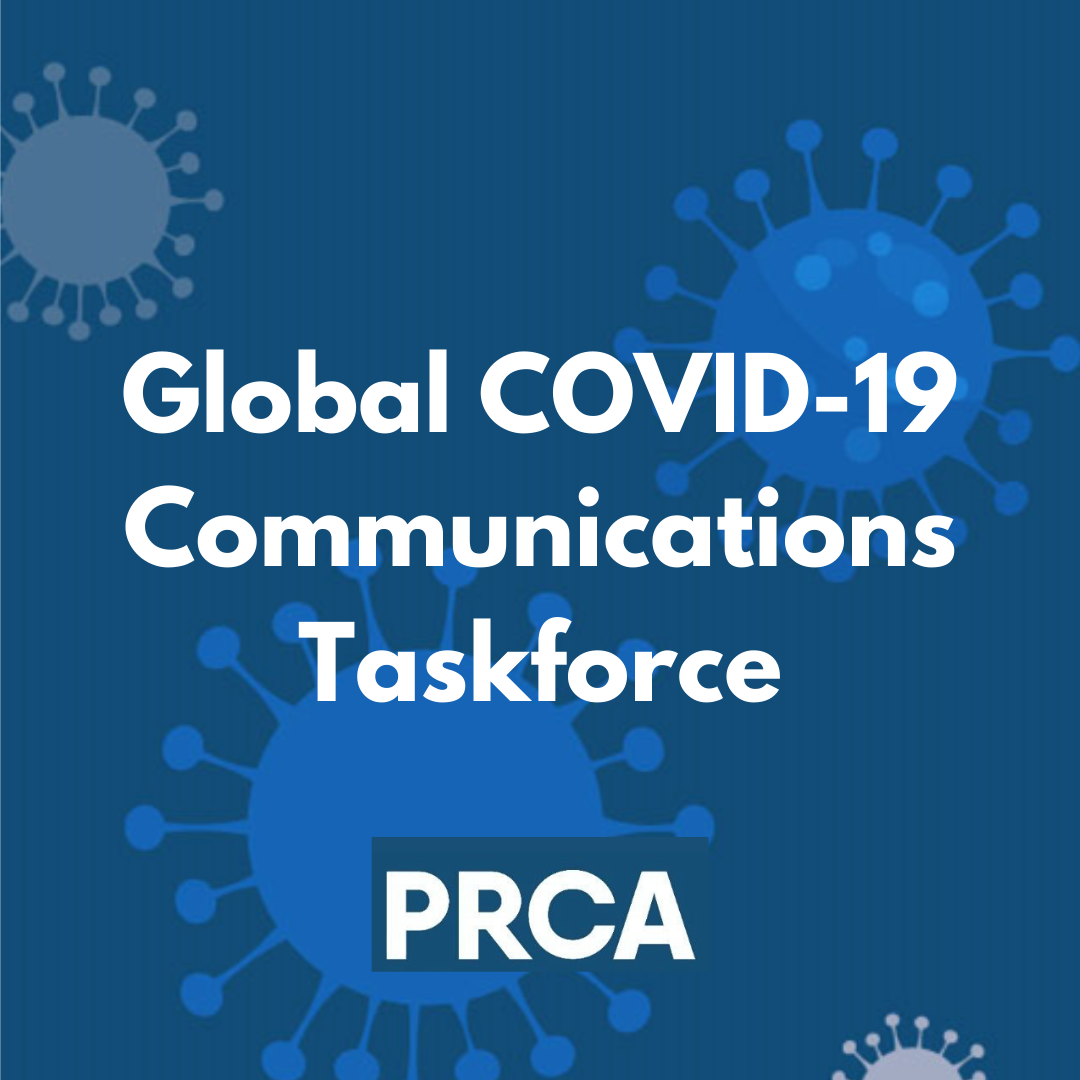 Dubai United Arab Emirates, 09th April 2020 – The PRCA's Global COVID-19 Taskforce has launched a free consultation service to help communications leaders manage their organisations and agencies through the COVID-19 crisis.
77% of PR businesses expect the current pandemic to cause a loss of earnings, according to research published by ICCO and PRovoke.
The new service – led by Lansons Chief Executive and Co-founder, Tony Langham – connects highly experienced advisors from around the world with communications leaders seeking support.
The PRCA has partnered with international associations including EACD, IABC (EMENA), ICCO and IPRA to ensure the initiative delivers support to colleagues across the world. This international collaboration is spearheaded by the Taskforce's Deputy Chair, Rod Cartwright.
Taskforce advisors will provide impartial and practical advice during 30-minute confidential consultations. Those seeking support can complete a form on the PRCA website, where they can also request advice from specific advisors. A list of advisors, along with information on how to request support, is available here.
PRCA COVID-19 Taskforce Chair, Tony Langham said:
"Communications leaders, both in-house and in consultancies, are going to be faced with some of the most difficult decisions of their lives in the next few weeks. The PRCA has gathered together an amazingly impressive group of leaders from across the world willing to give their time to help fellow professionals make the best decisions possible."
He added "We all make better decisions when we talk things through with someone from outside our day to day world. The PRCA is hugely grateful to our volunteers and to the other international communications associations who have agreed to join us in rolling out on this important initiative".
The service is the first in a series of Taskforce initiatives providing practical support to PR professionals during the COVID-19 Crisis. The Taskforce is supported by Deputy Chairs, Rachel Friend (leading on "Running an agency during COVID-19") and Rod Cartwright (leading on "Communicating during COVID-19).
The Taskforce is seeking more communications leaders, both in-house and consultancy, to volunteer to give their time to help their fellow professionals. They can volunteer by emailing Neha Khatwani (neha.khatwani@prca.org.uk).
The 56 who have volunteered so far are:
Claudio Barone AESA (oil and gas)
Peter Bowles Clarity
Nicola Brown Reputation consultant, NB Thinks Ltd
Stuart Bruce Consultant
Rod Cartwright Rod Cartwright Consulting, ex-Ketchum, H&K and Text100
Maria Cheong PRHK / BCW (Hong Kong)
Nathaniel Cassidy 3ManFactory
Amanda Coleman Ex Greater Manchester Police
Wyn Evans Forty Shillings
Rachel Friend Ex-Weber Shandwick
Michael Gonzalez Clarity
Rachel Gilley Clarity
Kate Hartley Polpeo
Ong Hock Chuan Consultant / Trainer
Lauren Holt Co-op
Mark Hutcheon Deloitte
Michael Kelly W Communications
Justin Kerr-Stevens Portland
Stephen King Middlesex University (Dubai)
Tony Langham Lansons
Helen Lacey
Antonio Marques Mendes Major pharma company'
Alex MacLaverty Clarity
Tracy McKelligott
Molly Mcpherson Consultant
Anna Meacham Huxley
Jared Meade Owens Community College/Consultant
Raju Miah National Crime Agency
Rachel Millington Contact – for families with disabled children
Ella Minty Consultant
Barbara Nash Barbara Nash & Associates LLC (Senior Strategist)
Helen Neal HN Communications
Bossoro Ngo Remark Group
Shane O'Donoghue Nelson Bostock
Ann Peru Knabe US Air Force
Jenny Riddell-Carpenter BECG
Jennifer Robertson SPEY, full-service communications agency
Nigel Sarbutts PR Cavalry
Kerry Sheehan Government Communications Service
Sudha Singh Consultant
Emma Smith Sandpiper Communications
Lena Soh Ng Huntingdon
Marc Sparrow The Hoffman Agency
Vicki Spencer-Francis Cowshed
Jennifer Sproul Institute of Internal Communications
Samantha Strawford Belmon
David Tarbuck Salisbury Group
Penelope Thomas Freelance in maritime Communications
Sheena Thomson Consultant, Conduit Associates
Stephen Waddington Metia
Peter Walker Pielle Consulting
Mary Beth West Fletcher PR
Bess Winston The Winston Agency – Full Service Corporate Communications
Choi Yonhee Phillips
Hasan Zuberi Momentum PR / Council of PR Pakistan
Further information available on request
Koray Camgoz
Head of Communications and Marketing, PRCA
E: koray.camgoz@prca.org.uk
P: +44 (0)7503 632687
https://prca.mena.global/wp-content/uploads/2020/04/Instagram-taskforce.png
1080
1080
prcaadmin
https://prca.mena.global/wp-content/uploads/2016/09/PRCAMENA.jpg
prcaadmin
2020-04-09 12:47:04
2020-04-09 13:11:12
PRCA COVID-19 Taskforce launches support service for communications leaders