Kevin Hasler, Senior Director – APCO Worldwide Appointed to PRCA MENA Regional Board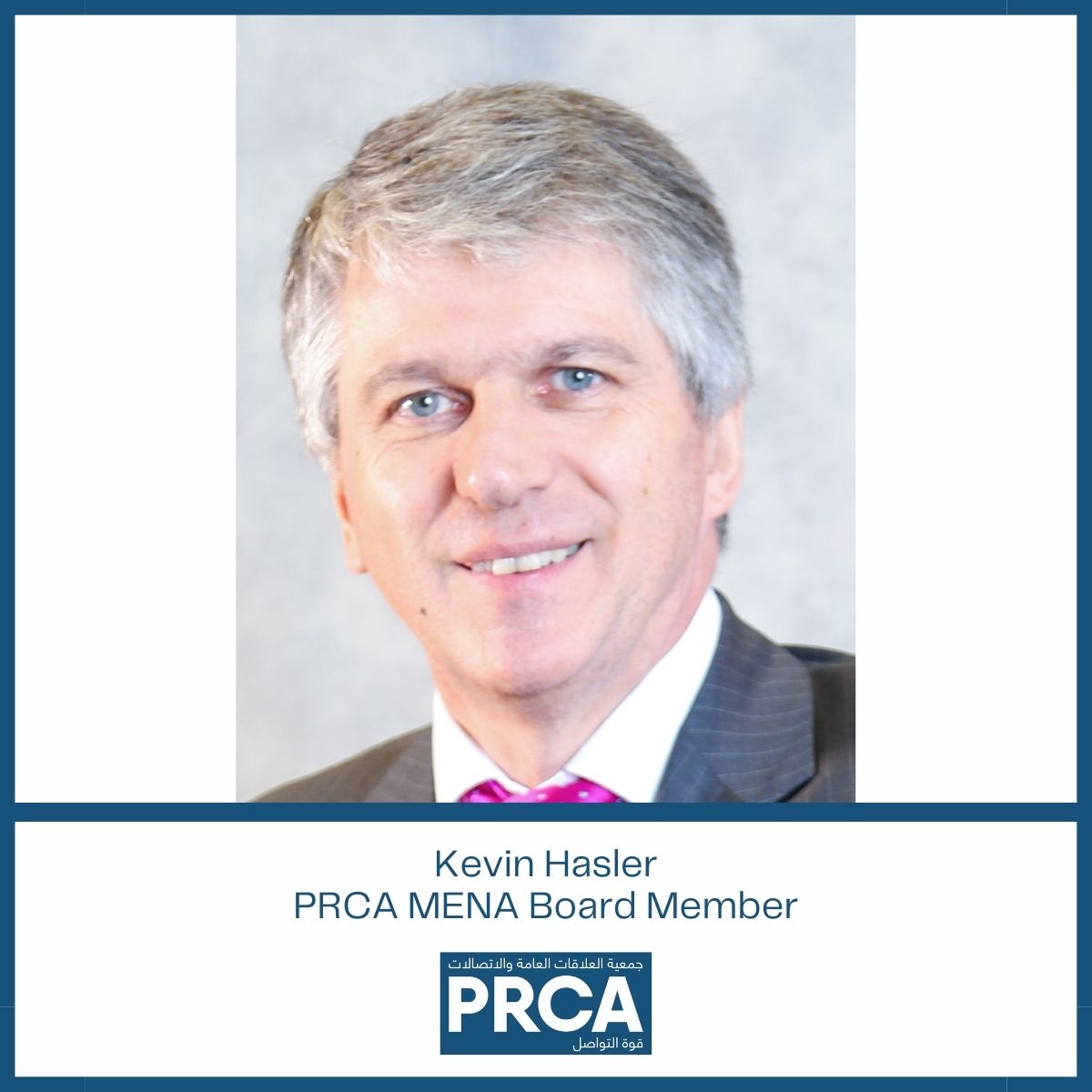 The Public Relations and Communications Association MENA has appointed Kevin Hasler, Senior Director – APCO Worldwide, as a Regional Board Member.
The PRCA MENA Regional Board provides a formal mechanism to consult the region's most senior practitioners on the issues faced by PR and communication; to act as a think-tank for the industry; to decide the PRCA's regional strategic priorities; and to produce helpful commentary, advice and best-practice guidance for PR and communication professionals.
The PRCA MENA PR and Communications Board facilitates top-tier conversations, addressing matters, such as evaluation, the industry's relationship with senior decision-makers, the future of PR and communication skills, the economics of reputation, crisis communication, and content marketing.
Hasler is a highly experienced strategic PR and communications consultant with over 21 years' international experience including,18 spent in the GCC, advising both public and private sector organisations in Central & Eastern Europe and the Middle East. He has provided senior counsel, crisis communication, high-level C-suite content management, and media training to a broad spectrum of businesses.
Hayley Clements, General Manager of PRCA MENA, said: "We are delighted to welcome Kevin as the newest member of the PRCA MENA Regional Board. His experience within the region, as well as his skills and knowledge, are assets that result in him being a positive addition to the board. As we continue to navigate through the COVID-era and the challenges it brought the past year, the PR and communication industry needs to have strong leaders to tackle these critical issues, and we will continue to lead from the front as we've always had."
Kevin Hasler, Senior Director, APCO Worldwide said: "I am delighted to have been invited to join the PRCA MENA Regional Board, both representing APCO Worldwide and helping the Association in supporting, educating, and promoting the region's growing and increasingly sophisticated public relations and corporate communications sector. The regional PR scene has experienced unprecedented growth over the past two decades, and PRCA has an important role in continuing to encourage that growth and in sharing the powerful and compelling MENA development story on the global stage."
Ahmad Itani, Chairman of PRCA MENA, said: "The PR industry is one of constant evolution, not only due to global events and altering trends but also because of its practitioners and members who consistently seek to see the world from varying perspectives. PRCA MENA, and the sector at large, will benefit greatly from Kevin's membership and contribution, and we will look forward to further expanding upon the communication field with his help as we navigate 2021 and the years towards an upcoming post-COVID era."
https://prca.mena.global/wp-content/uploads/2021/02/Orange-and-Purple-Photo-Pop-of-Element-Insights-to-Workdays-Non-static-LinkedIn-Post.jpg
1200
1200
prcaadmin
https://prca.mena.global/wp-content/uploads/2016/09/PRCAMENA.jpg
prcaadmin
2021-02-08 14:44:17
2021-02-09 11:10:39
Kevin Hasler, Senior Director – APCO Worldwide Appointed to PRCA MENA Regional Board