Boutique lifestyle consultancy Catch Communications have launched its training arm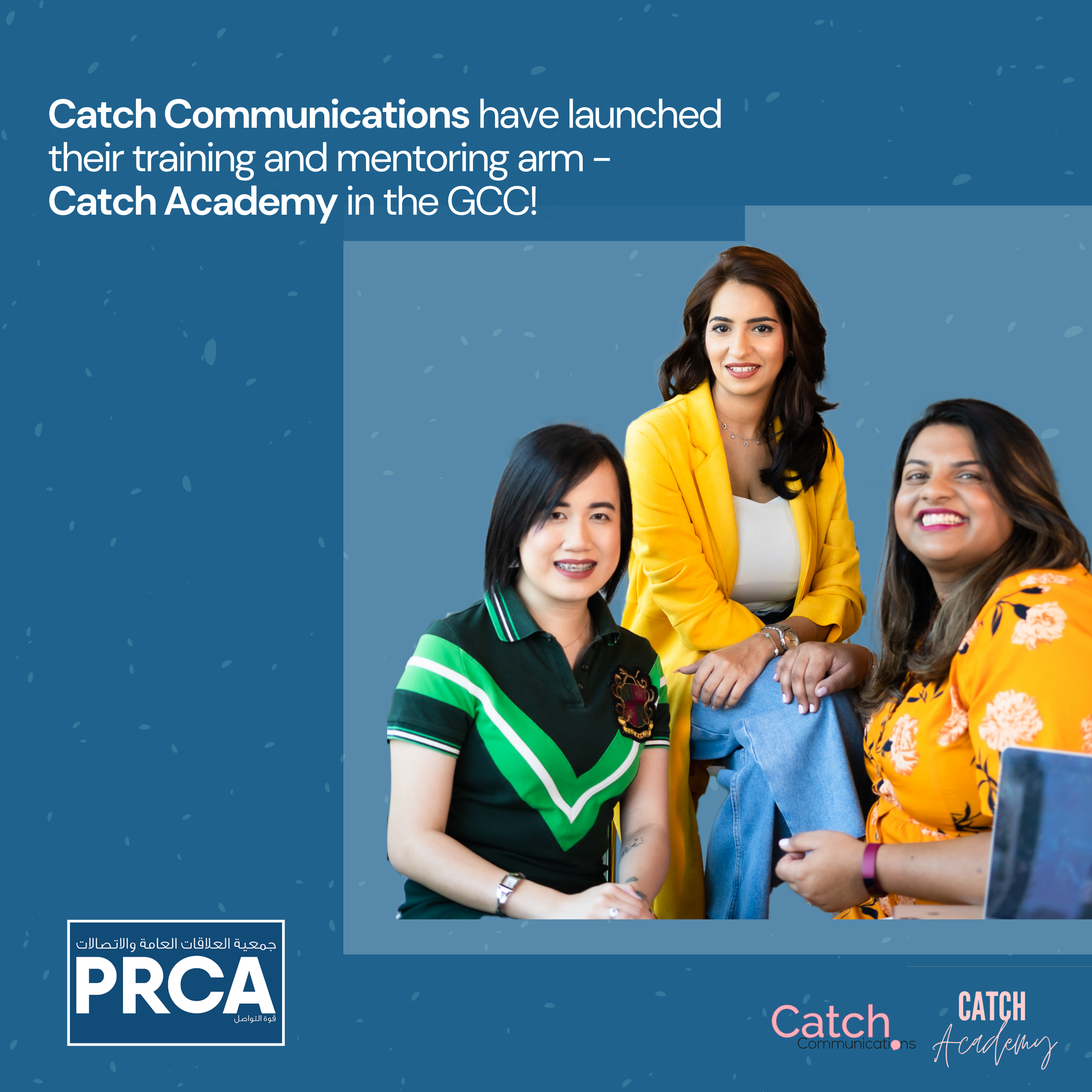 Boutique lifestyle consultancy Catch Communications have launched its training arm, Catch Academy in the UAE. The Academy was ideated with one aim – empower business owners & Marcom professionals in the GCC, to develop and nurture a thriving ecosystem of creativity and function within the industry.
The academy has launched with an interactive course namely 'Market'IT'ing Bootcamp' and has been developed under the parent agency's framework, offering a practical and feasible solution for businesses in the region.
"We are in a transitional era where businesses are transforming their models quicker than anticipated, how they operate and more importantly how they communicate with their consumers. The focus has changed quite drastically, and it is imperative to be prepared for what is to come" says Injeel Moti, Managing Director, Catch Communications.
The course allows individuals to directly learn from professionals who are on-ground and working in the industry, gain an insight from examples & success stories from the region thereby offering a practical solution. Training is open to all within the UAE as well as individuals residing in other GCC countries. The course is offered with options of both face to face trainings as well conducted virtually online.
"Marketing plays a key role in the survival of any small to medium business and it is essential for everyone regardless of the industry you preside within to have an understanding of how you can promote your product or service. Through Catch Academy we want to empower & support transitioning entrepreneurs and the newly established ones to truly steer the ship of their venture in any direction they wish to. We want to inspire immediate action!" she added.
The Academy is welcoming applications from small business owners, entrepreneurs, solopreneurs, junior Marcom professionals across businesses and anyone who is looking to upskill themselves in the field of new-age marketing, learn something new, in real-time.
The course is offered over a month-long period, split across weekly sessions with the trainer. Each module looks at a unique focus created with the idea of leaving the course with complete knowledge on HOW to market their product or service along with a strategy that is executionable and ready to action.
https://prca.mena.global/wp-content/uploads/2020/09/Catch-Academy-x-PRCA2.png
3240
3240
prcaadmin
https://prca.mena.global/wp-content/uploads/2016/09/PRCAMENA.jpg
prcaadmin
2020-09-27 18:46:49
2020-09-28 09:33:48
Boutique lifestyle consultancy Catch Communications have launched its training arm