Virtual International Summit Q&A: Jane Fordham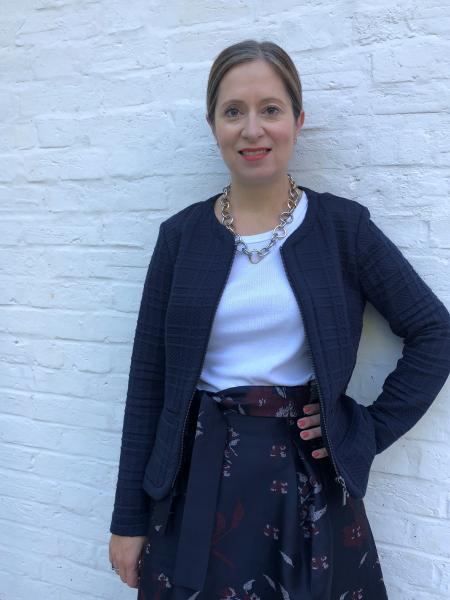 Split across two days and jam-packed with over 20 live sessions, the PRCA Virtual International Summit will connect you with industry pioneers from Delhi to New York. You'll hear from the brightest communications minds around the world on the challenges and opportunities that lie in wait for the industry as the world comes to terms with the seismic impact of the COVID-19 tragedy.
As we draw closer to PRCA's inaugural Virtual International Summit, Jane Fordham MPRCA, Founder of Jane Fordham Consulting, gives us a sneak-preview to her appearance at the Summit, thoughts on the 'virtual experience', COVID-19 life, and so much more.
What will you be discussing at the PRCA Virtual International Summit?
I'm on a day two morning panel, 'Being Human in the time of Coronovirus' moderated by the brilliant Maja Pawinska Simms, Associate Editor (EMEA), PRovoke. I'll be excitably bouncing around my home office espousing the virtues of being human based on my 20-years of agency experience and now two years in consulting.
What inspired the topic of your keynote address?
This panel is a meeting of minds. I have long been a proponent of the moral impetus of employers to go beyond 'do no harm,' into the territory of 'being an additive force for good in the lives of your employees.' The data is overwhelming that individuals win and so too does the bottom line. My people consultancy is based around the premise of making workplaces more human for creative businesses and corporates alike. I was therefore excited to receive this panel invite which seems like a natural home for me.
Is there another area of public relations that's really striking your interest of late?
I think the rise and rise of creativity and cognitive contribution whatever your role, whatever your discipline or sector. This builds perfectly on the being human theme, with technology taking care increasingly of the automatable, leaving the liberating opportunity for people to do what they do best, what's sets us apart from machines.
What do you think of the virtual event experience? Have you spoken at a virtual event or tuned into one recently?
For the handful of refusniks I've come across who say 'it's not the same virtually so let's not bother,' I say accept the new reality. If you don't adapt with an open-mind you'll stagnate. It's a bit like comparing a new boyfriend to an ex, it's not supposed to be the same!
I've attended a number of virtual webinars from organisations like the women's business network, The Allbright and recently delivered virtual training for a UK transport brand with the PRCA UK. By the time the PRCA Virtual International Summit kicks off, I'll also have supported a Women In PR UK panel focussing on 'Wellbeing and the Freelance Community,' and I'm chairing a very timely PRCA regional panel on May 14th entitled, 'The journey back to work: how do we integrate back into society post-Covid-19?'
How has the COVID-19 crisis affected you and your organisation?
So I wear two hats, two days a week I'm Co-Head of People at the dynamic public affairs and corporate communications scale-up, Hanbury Strategy and the rest of the time (when I'm not home schooling through gritted teeth), is consulting work. I am truly inspired by the leadership of the senior team at Hanbury and humbled by the response from the wider team. We've got a long, long way to go and no doubt peaks and troughs to come, however the very authentic focus is on the firm's people; communicating, listening and iterating.
Have you been heartened by anything you've seen amidst the crisis – the industry's response or organisations coming together to support each other?
Maja Pawinska mentioned in the piece that inspired our panel, UK's Blurred has daily virtual exercise classes. As if that wasn't enough they invited agency friends to join, I've survived one HIIT session so far! I love the weekly 'chewing the lockdown fat' sessions from The Unmistakables which bring together people from diverse countries for a good laugh and illuminating chat. I'm also so impressed with a number of initiatives from the PRCA, notably their COVID-19 Taskforce.
https://prca.mena.global/wp-content/uploads/2020/05/Corporate20shot202_0.jpg
600
450
prcaadmin
https://prca.mena.global/wp-content/uploads/2016/09/PRCAMENA.jpg
prcaadmin
2020-05-06 18:01:05
2020-05-06 18:01:05
Virtual International Summit Q&A: Jane Fordham