Virtual International Summit Q&A: Dr. Clāra Ly-Le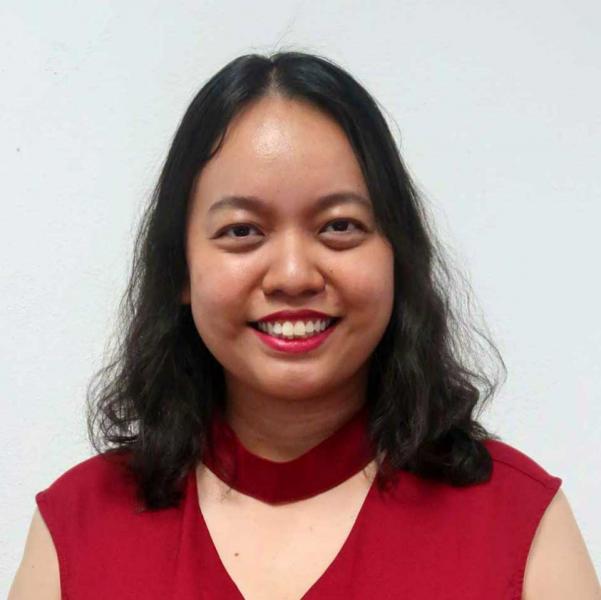 Split across two days and jam-packed with over 20 live sessions, the PRCA Virtual International Summit will connect you with industry pioneers from Delhi to New York. You'll hear from the brightest communications minds around the world on the challenges and opportunities that lie in wait for the industry as the world comes to terms with the seismic impact of the COVID-19 tragedy.
As we draw closer to PRCA's inaugural Virtual International Summit, we're publishing a Q&A Series with the key-note speakers at our innaugural Summit. Today, we sat down with Dr. Clāra Ly-Le MPRCA, Managing director of EloQ Communications, to preview her key-note address on social media, thoughts on the 'virtual experience', COVID-19 life, and much more.
What will you be discussing at the PRCA Virtual International Summit?
In this upcoming PRCA Virtual International Summit, I'm glad to share with my fellow PR practitioners the importance of social media use during a crisis. As I'm based in Vietnam, my experience is focused on the Vietnam market, but I believe the implication can be applied in other markets as well. This is a relatively new approach in handling crisis, but with the dominant and fast-growing pace of social network users, it's time for companies to get familiar with this channel.
What inspired the topic of your keynote address?
The growth of social media is the first thing to catch my interest. Online platforms has thrived since Covid-19 pandemic started to spread. It's time to say no to offline interactions, and welcome to ever-connected world of online. People interact online, shop online, work online, etc. so it's inevitable that communications campaign would also target online channels.
Crisis comes in two forms. The first is internal crisis, which the company is held responsible for. With the "helping hand" of social media…well…we could compare it to a large-scale forest fire that cannot be extinguished. But with proper techniques and a plan, companies can put out the fire when it ignited right on social media. The other type is external crisis, which comes with external cause that the company cannot control. The most obvious example would be the Coronavirus. It's not our fault in this case, of course, but we have to go where our public goes – social media. Therefore, it's best to plan out a strategy to interact and control potential crisis on this platform.
Is there another area of public relations that's really striking your interest of late?
PR is no longer a stand-alone sector, rather, PR activities nowadays are frequently combined with other communications method, such as social or digital marketing. PR agencies, and in-house departments alike, have combined their marketing and PR functions under the roof of communications to be able to deploy a 360-degree campaign. Talking about PR in this 4.0 age, it's no longer straightforward traditional PR, but comes with other aspects.
What do you think of the virtual event experience? Have you spoken at a virtual event or tuned into one recently?
Since we're all under social distancing, going online is the ONLY possible way for us to connect and prevent having mental breakdown (especially those extroverts)! I've listened several virtual events before, but this is my first time attending as a speaker. I think this will be a memorable experience for all of us to look back after a few years in the future. And who knows, maybe this is a chance for virtual event to penetrate into the market.
How has the COVID-19 crisis affected you and your organisation?
Many companies consider this as a sensitive period since their communications plan might backfire. As a result, most projects are pending until the situation get better. I guess the whole world is on the same page regarding this problem.
Have you been heartened by anything you've seen amidst the crisis – the industry's response or organisations coming together to support each other?
Surely, we are seeing goodwill more than ever before in this crisis. In Vietnam, private corporates are joining hands to operate "rice ATMs" to support the poor and malnourished. Yes, it's the kind of ATM where rice (not money) flow out of the machine for a price of…NOTHING. Others also donate or sponsor necessary equipment for front-line hospital and quarantine areas. This also serve as a part of their communications strategy, but overall it all comes from their commitment to the community.
https://prca.mena.global/wp-content/uploads/2020/05/Ly-Le-white-bg.jpg
600
601
prcaadmin
https://prca.mena.global/wp-content/uploads/2016/09/PRCAMENA.jpg
prcaadmin
2020-05-07 15:16:14
2020-05-07 15:30:34
Virtual International Summit Q&A: Dr. Clāra Ly-Le