PRCA MENA ANNOUNCES SHORTLIST FOR YOUNG PR LIONS MENA COMPETITION 2021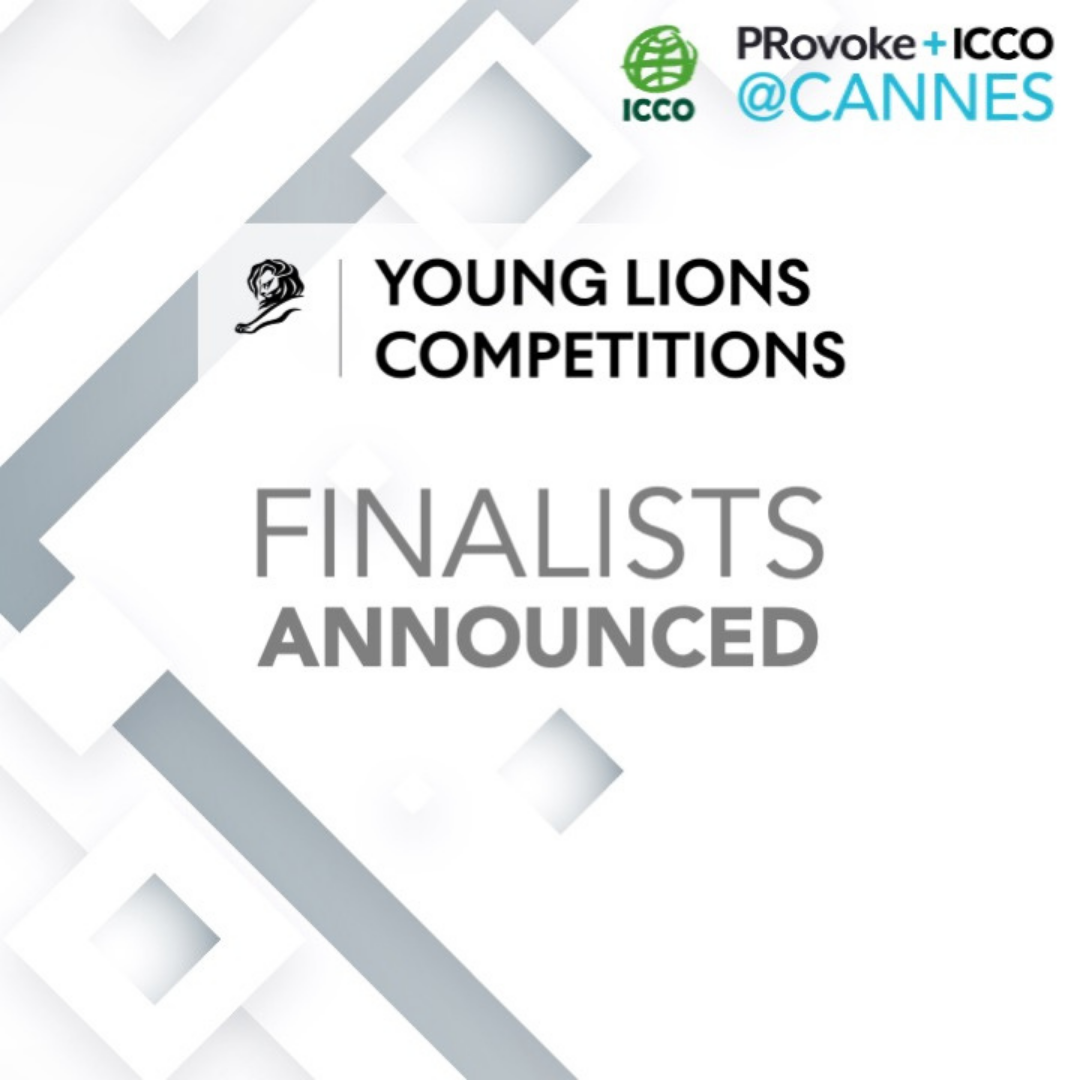 Dubai, UAE – 24 March 2021:
PRCA MENA is one step closer to finding the best young PR professionals in the region as the Young PR Lions MENA finalists are announced.
Six teams have been shortlisted to win the accolade this year and one of them will be heading to the Cannes Lions International Festival of Creativity to take part in the international competition in June, 2021. Each team is made up of two PR professionals aged 30 or under.
The shortlisted agency teams are:
Weber Shandwick MENAT – Yara Jouzy and Sarah Skaf
Memac Ogilvy – Kassandra Panagiotopoulos and Zarmeena Qazi
Memac Ogilvy – Divya Ariga and Miriam Awada
M&C Saatchi MENA – Melinda Mesiano and Hanine El Massri
Hill+Knowlton Strategies METIA – Abdulrahman Suwailam and Olea Cebotarean
Hill+Knowlton Strategies METIA – Karim Khafaji and Aliasgar Gulshan
The six agencies have been narrowed down from the teams who entered the MENA Regional competition, after responding to a brief set by not-for-profit Young Arab Leaders, which performed as the 'client'. Participating agencies had 24 hours to create a campaign.
The shortlisted teams will be asked to deliver a five-minute presentation explaining their PR campaign on the 31st March 2021 in Dubai or online. Following this, there will be a five-minute Q&A session.
PRCA MENA General Manager Hayley Clements MPRCA said:
"The young talent that is emerging across the Middle East and North Africa makes this an incredibly exciting time to be involved in our industry. The quality of this year's Young Lions competition shows we have a tremendous list of creative, talented, and ambitious young individuals. Congratulations to the finalists!"
The judging panel for this years' competition is:
Saad Alrubaiaan, Managing Partner at Cylka & Young, Arab Leader Board Member
Khaled AlShehhi, Executive Director of Digital Communications at UAE Government Media Office
Alex Malouf, Corporate Communications Director MEA at Schneider Electric
Cheryl King, Managing Director at markettiers MENA
Mandip Dulay, Founder of COO Network
Following this, the winning MENA team will be announced on 7th April and will receive complimentary delegate passes to the Cannes Lions International Festival of Creativity.
The team will then compete against representatives from more than 30 countries, delivering a presentation for a non-profit organisation in 24 hours that will be judged by a selected jury.
The International Communications Consultancy Organisation (ICCO) is the sponsor of the Young PR Lions competition to find the most talented young PR team in the world; and PRCA MENA is responsible for running the element of the competition from the region to find the country's brightest and best young PR talent.
ENDS
WHO WE ARE
The Public Relations and Communications Association (PRCA) is the world's largest professional PR body.
We represent more than 35,000 PR professionals in 70 countries worldwide. With offices in London, Singapore, Dubai, and Buenos Aires, we are a global advocate for excellence in public relations.
Our mission is to create a more professional, ethical, and prosperous PR industry. We champion – and enforce – professional standards in the UK and overseas through our Professional Charter and Code of Conduct. The Code compels members to adhere to the highest standards of ethical practice.
We deliver exceptional training, authoritative industry data, and global networking and development opportunities. We also manage the International Communications Consultancy Organisation (ICCO), the umbrella body for 41 PR associations and 3,000 agencies across the world, and LG Comms – the UK's national body for authorities raising standards of local government communication.
https://prca.mena.global/wp-content/uploads/2021/03/5.png
1080
1080
prcaadmin
https://prca.mena.global/wp-content/uploads/2016/09/PRCAMENA.jpg
prcaadmin
2021-03-24 09:19:11
2021-03-24 14:15:49
PRCA MENA ANNOUNCES SHORTLIST FOR YOUNG PR LIONS MENA COMPETITION 2021