World PR Report captures impact of COVID-19 on PR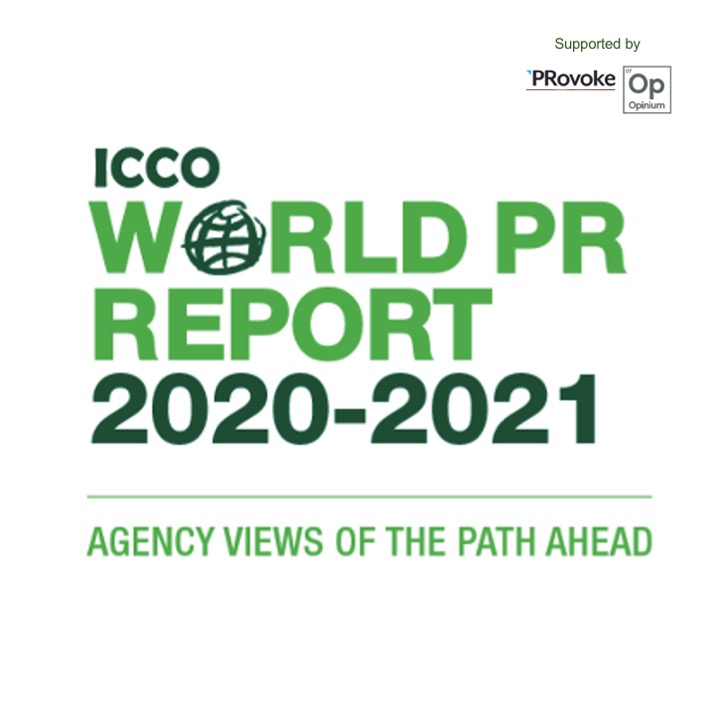 PR agencies reported a global decrease in client fee income with consumer brand accounts hit the hardest, according to the latest ICCO World PR Report.
The 2020 ICCO World PR report, published in partnership with Provoke Media and Opinium, captures the seismic impact of the global pandemic on the communications industry, revealing 6 out 10 (62%) firms have had campaigns cancelled, while 15% have been forced to make redundancies.
Despite revealing the challenges facing the industry, the study highlights areas of growth and opportunity including a shift towards investment in crisis counsel and healthcare communications. Crucially, the report highlights that the majority of agencies globally are optimistic about growth for 2021. The top areas of future investment for agency leaders are social media community management, content creation, and influencer marketing.
Francis Ingham, Chief Executive, ICCO said
"As ever, the ICCO World Report presents the most comprehensive annual analysis of the global PR industry.
The picture is paints this year is -inevitably- of an industry in flux. Agencies in every part of the world have seen income hit; have seen headcount fall; and have wrestled with challenges of an unparalleled scale and complexity.
But this year has also proved the fundamental strength and resilience of our industry. We will end the year smaller, but set perfectly for a strong recovery.
The factors that have powered PR's growth over the past decade have been turbocharged over recent months. The focus on corporate reputation. On purpose over profit. The importance of story-telling. The centrality of digital delivery. All of these will be more important than ever in the months and years ahead -and all of them play to our strengths.
So, a storm which we will have weathered. A year many of us will be happy to forget. But a validation of our industry's power and purpose."
The research includes latest commentary on mental health, diversity, measurement, technology, and skills. The report is broken down by global region covering Africa, Asia Pacific, Europe Latin America, Middle East, North America, and UK  is available  for full download from https://iccopr.com/services/world-reports/
-ENDS-
For more details contact: Rob Morbin, Deputy Chief Executive, ICCO rob.morbin@iccopr.com
https://prca.mena.global/wp-content/uploads/2020/11/ICCO.jpg
720
720
prcaadmin
https://prca.mena.global/wp-content/uploads/2016/09/PRCAMENA.jpg
prcaadmin
2020-11-04 10:53:00
2020-11-04 10:53:00
World PR Report captures impact of COVID-19 on PR