PR industry embraces flexible working, but work remains on gender equality – 2022 PRCA MENA Census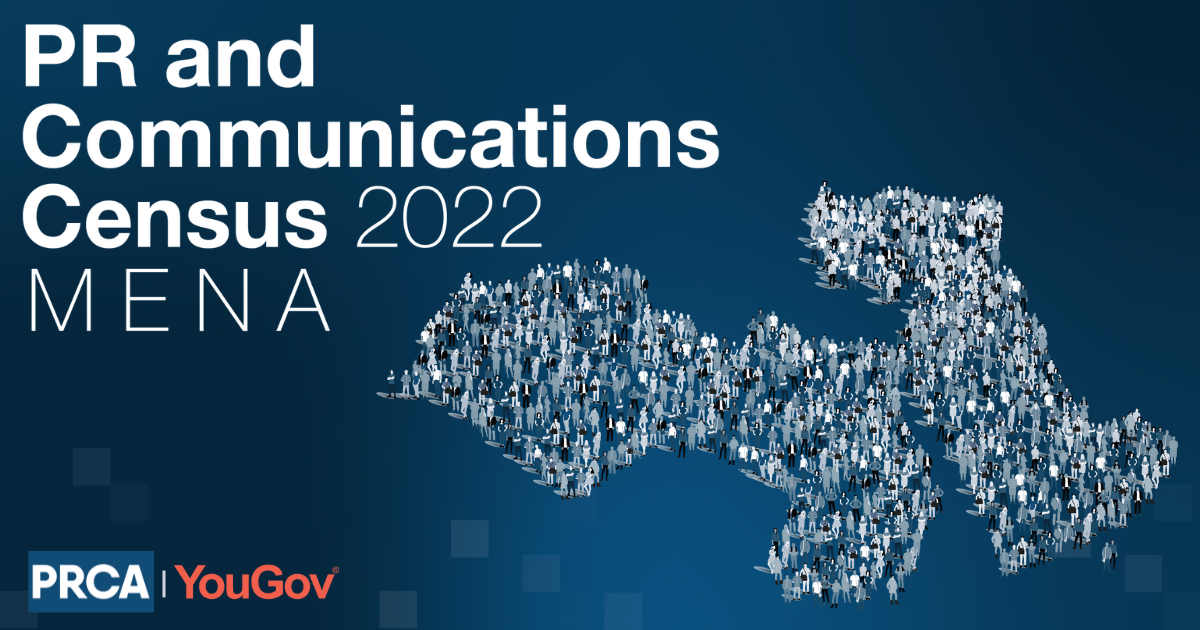 Nine out of ten (90%) PR and communications professionals in Middle East and North Africa adopted some form of flexible working in 2022, according to the new PRCA MENA PR and Communications Census.
The data tells a story of an industry growing increasingly comfortable with flexible working. The most requested arrangements in 2022 were flexible start and finish times (52%), contracted number of hours per week/ ability to accrue time off (30%) and additional holiday (19%). In comparison, less than 50% of respondents used a flexible working arrangement in 2021.
The research also reveals the scale of work still needed to bridge the gap in gender equality in MENA. When asked to rate the industry's approach to promoting women to leadership positions, the combined pick rate of 'good' and 'very good' reduced from 52% in 2021 to 39% in 2022.
Other key findings:
• There has been a 25% increase in the number of practitioners that now work remotely full-time.
• 62% of respondents received a pay rise. Breaking this figure down by gender reveals largely similar results; 63% of men and 60% of women reported a pay rise.
• Last year, only 9% of men reported having had a mental health illness and 30% of women reported the same, however, this has changed to 21% and 25% for men and women respectively in 2022.
The full PRCA MENA CENSUS 2022 report – English
The full PRCA MENA CENSUS 2022 report – Arabic
This year's MENA Census, sponsored and carried out by YouGov, is based on survey responses from 230 PR and communications professionals across MENA. The Census is published by PRCA MENA, the regional arm of the world's largest professional PR body. Other editions are published by the PRCA in the UK, Latin America, and Asia Pacific.
Head of PRCA EMEA Monika Fourneaux said:
"We have seen an elevation in the importance of the PR and communications role over the last 12 months in MENA. Our members are assuming increasingly important responsibilities in advising and guiding complex issues and programmes for their clients and organisations. But to meet the challenges and rising demand ahead, we must continue upskilling and creating an environment that allows all practitioners to both professionally and personally grow. I hope you enjoy reading this report and find the data useful."
PRCA Director General Francis Ingham MPRCA said:
"While the report makes for positive reading, it does highlight the scale of work still ahead to address gender inequality in PR. The numbers suggest that the industry's approach to promoting women to leadership positions hasn't improved. In fact, it has worsened. The industry has proved its resilience and that should give us the confidence to reimagine how we recruit, promote and pay our colleagues. The onus is on us to raise the bar."
Alex Malouf MPRCA, Corporate Communications Director MEA, Schneider Electric, said:
"It is good to see how the region has adapted to and is making use of concepts such as remote working and flexible hours post the pandemic. Flexibility regarding working practices has a host of benefits, including improved mental health and attracting those who may not be able to work a typical 9 to 5 role. This adaptation will help the industry grow faster and deliver better results for the organisations that we advise and support."
Mandip Dulay, CEO and Founder of IMPACT-ME Group said:
"Salary and bonus increases signal the imperative role which the PR and Communications industry play across the MENA region, specifically given the transformative and global position which countries aim to achieve. Furthermore, several additional factors have been considered by organisations in relation to renumeration adjustments, which include, post-pandemic realignment, increase in inflation rates and cost of living. Firms have used increased renumeration packages as part."
https://prca.mena.global/wp-content/uploads/2023/01/1.png
630
1200
prcaadmin
https://prca.mena.global/wp-content/uploads/2016/09/PRCAMENA.jpg
prcaadmin
2023-01-12 11:16:29
2023-01-12 11:36:39
PR industry embraces flexible working, but work remains on gender equality – 2022 PRCA MENA Census