AVEs the most common evaluation method for PR pros in the Middle East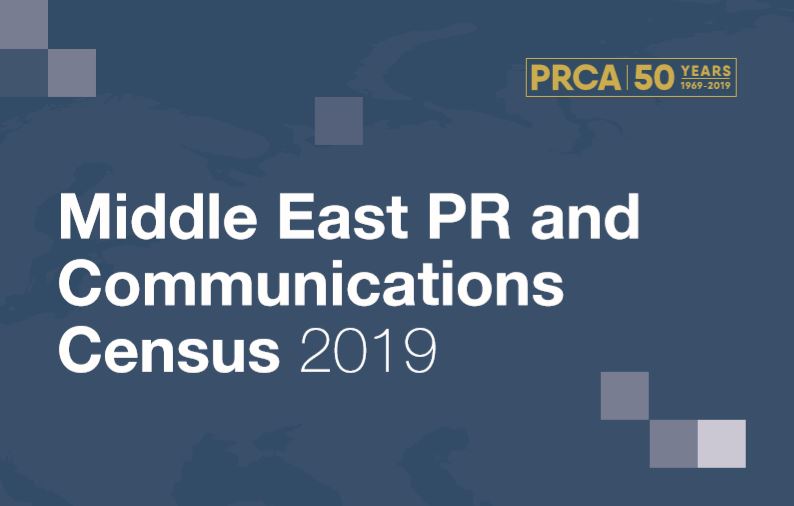 More of region's PR pros use advertising value equivalent (AVE) than elsewhere in world
Digital and strategy of increasing importance to PR practitioners in Middle East
A third of respondents consider PR a profession, most think it is an industry
Evaluation remains a fundamental challenge for public relations professionals in the Middle East, according to a major new study of the region's communications sector.
The report, based on 308 responses from PR professionals in the region and incorporating comment from leading practitioners, paints a picture of a diverse but stretched workforce which is increasingly employing strategy and digital tools in its work.
The inaugural PRCA Middle East PR and Communications Census is published today by the Public Relations and Communications Association (PRCA). It follows last month's inaugural PRCA Census of the Asia-Pacific region (the 'APAC Census'), both of which replicate the long-standing UK version, which has become the definitive research on the sector since launching in 2011.
Measurement 'a fundamental challenge'
The 'Opinions' chapter of the report looks at respondents' views of PR best practice in areas ranging from Advertising Value Equivalent (AVE) to the role of digital. It finds that:
AVE is the preferred method of evaluation for 30% of respondents – double the 2019 PRCA APAC Census' 14% figure and four times the 2019 PRCA UK Census' 7%
A further 36% use other forms of evaluation – the rest either don't evaluate or don't know what form of evaluation is used in their organisation
Digital, strategy, and online functions are seen as increasingly important elements of PR, while sales promotion is becoming less important. This is in line with changes elsewhere in the PR world.
34% of PR practitioners in the region believe that PR is a profession. The majority (61%) consider it an industry, while 5% say it is neither. The majority of UK Census and APAC Census respondents this year said they considered PR a profession
PRCA MENA regional board member Maria Cohn MPRCA, Managing Director, Strategic Communications, FTI Consulting, comments in the report: "Measurement remains a fundamental challenge for our industry. We have run out of excuses, though. Online, digital, data analytics, etcetera are here to stay. We need to wrap our heads around this and use them in our favour."
Flexible working 'a no-brainer'
The 'Wellbeing' chapter looks at the work-life balance, benefits and welfare of PR professionals in the Middle East. Findings include:
Nearly two in three (57%) of respondents make use of flexible working arrangements – with flexitime, working from home, and additional holiday the most common schemes
A fifth (20%) of those responding to a question on mental ill health said they had been diagnosed with or suffered from a mental health condition. Younger professionals were more likely to say they had been affected by this than older respondents
Respondents are contracted for an average of 42 hours per week, but in reality, work the equivalent of an extra day each week, clocking up an average of 50 hours
57% say they respond to emails or telephone calls out of office hours every day, nearly double the equivalent figure in the UK and APAC Censuses
PRCA MENA regional board member Loretta Ahmed FPRCA, Middle East and North Africa CEO, Grayling, comments in the report: "We have to keep women in the workplace. This will only happen if the gender pay gap closes and companies adopt more flexible practices. Flexible working is a no brainer – done well, it improves engagement, trust, and business performance."
Talent challenges
The 'Diversity' chapter outlines who works in the industry. Findings include:
PR professionals in the region are predominantly female (71%), despite which women appear less likely to occupy more senior roles or remain in the industry for more than five years.
Respondents are predominantly young, with a median age of 34. Both this and the finding on gender split mirror findings in the UK and APAC Census.
The workforce is cosmopolitan, with respondents holding a total of 31 different nationalities covering every continent apart from Antarctica, while 71% speak a second language, and 30% of practitioners are nationals of the MENA region.
2% consider themselves to have a disability.
Almost all (93%) of PR practitioners had been to university – with nearly a third of those having taken a higher degree such as a Master's. The most common subjects studied were business/management, and public relations.
PRCA MENA regional board member Alex Malouf MPRCA, Corporate Communications Manager, Procter & Gamble, comments in the report: "This highlights that we're struggling to attract Arabic talent in the Gulf, which is concerning because Arab nationals best understand this region's cultures and practices, and therefore its audiences. We need to educate Arab youth on the opportunities of PR careers as an industry."
In addition, the 'Salaries & Gender Pay Gap' chapter notes that respondents have the average total net (i.e. post-tax) annual household income per respondent is $76,300 per annum. Male respondents report an average household income of $97,500, nearly 50% higher than female respondents' average of $67,400 – suggesting a significant gender pay gap.
PRCA MENA regional board member Suzanne Talhouk MPRCA, General Manager (Levant), H+K Strategies, comments of this finding: "It is a shame to still see this gender gap in a female dominated profession. It is very disappointing."
The full report is available from the PRCA MENA website. 
PRCA MENA Chairman Omar Qirem CMPRCA and Director Melissa Cannon MPRCA write in a joint introduction to the report: "Our Census is the most insightful and informative overview of the current state and future direction of the region's PR profession. In an age where all smart organisations know the value of data and insights, it will provide food for thought, inspiration, and benchmarks to help our vibrant profession thrive during a period of historic transformation in the region."
Please direct media enquiries or interview requests to:
https://prca.mena.global/wp-content/uploads/2019/12/ME-Census.jpg
506
794
Harry Gardiner
https://prca.mena.global/wp-content/uploads/2016/09/PRCAMENA.jpg
Harry Gardiner
2019-12-11 20:20:06
2019-12-11 20:20:06
AVEs the most common evaluation method for PR pros in the Middle East