SEVEN STUDIOS SET TO SHAKE-UP VIDEO PRODUCTION INDUSTRY IN THE GCC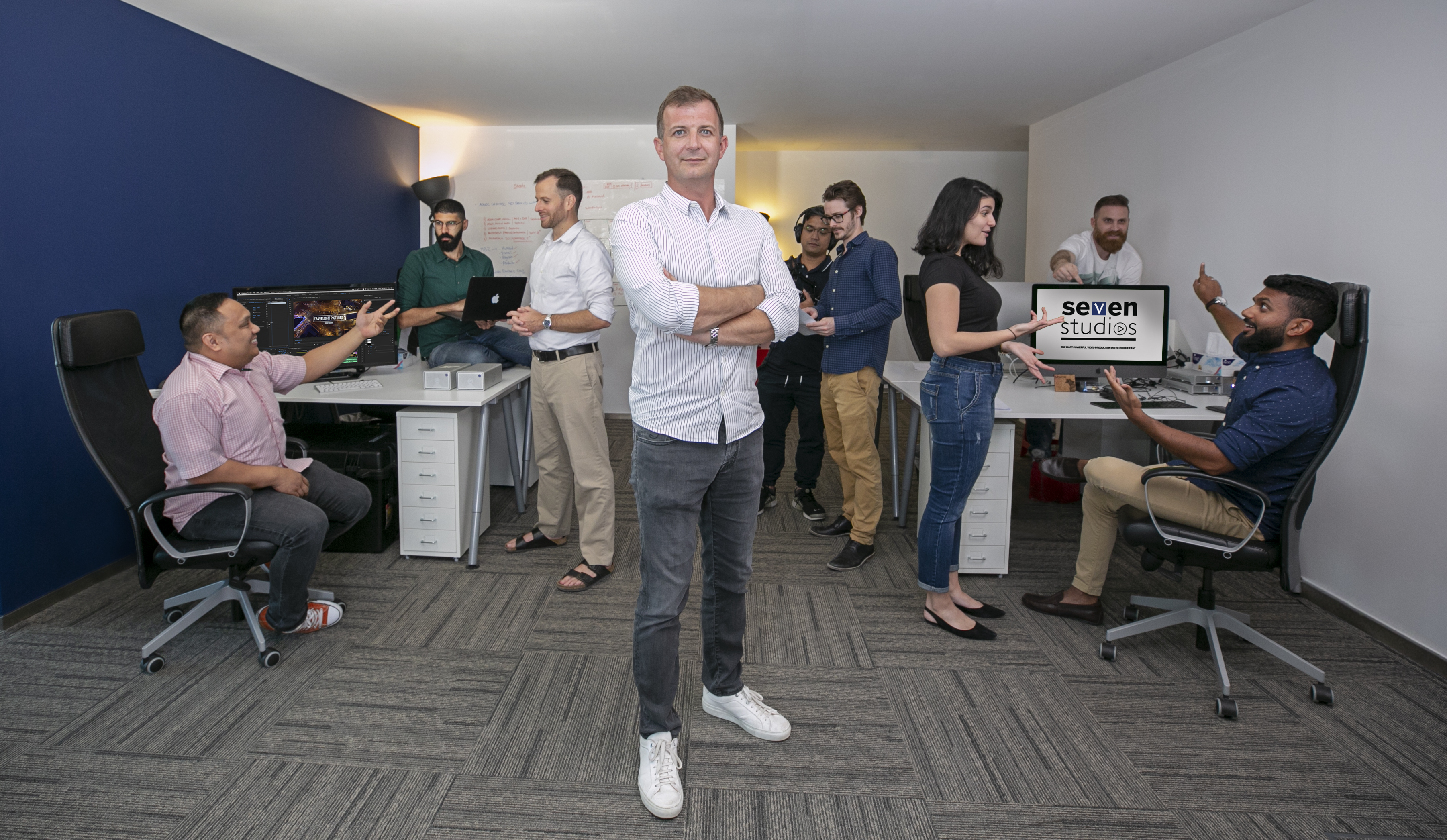 Launched by the owners of leading PR agency Seven Media, start-up offers quality social media videos and a new take on corporate story-telling
ABU DHABI: The owners of Seven Media, one of the region's leading PR agencies, have launched a video production company to satisfy a growing demand for quality multimedia content in the region.
Seven Studios is now fully operational from a custom-made HQ in Abu Dhabi's twofour54 media zone – and has already signed contracts to produce video for some of the UAE's most prestigious institutions as well as a number of international brands.
The new company produces cutting-edge social media content, consumer-focused multimedia campaigns, animations and innovative corporate videos across multiple sectors – including government, sport and leisure, entertainment, automotive and hospitality.
Seven Studios Co-Owner Gregg Fray said: "The power of video story-telling is particularly strong in the Middle East, with 35% of all online time here spent watching video. There has been a 90% year-on-year increase in mobile watch time and that trend is set to continue, so clearly organisations who want to cut through the noise need to be putting innovative, relevant and shareable video content out in that space.
"Seven Media has produced video for its PR clients for some time, but we launched Seven Studios in response to a growing demand for stand-alone video and video-led campaigns to really tailor that service.
"Planning Seven Studios and getting it off the ground has been an amazing experience and we've employed some of the best creative video story-tellers in the region and put together some exciting material."
Seven Studios currently has a core staff of 10 videographers, editors and animators, led by managing Director Emmanuel Somoglou, the former multimedia editor at The National.
More than half of the team are first-language Arabic and have the support of Seven Media's 65 communications professionals in the GCC. Owned by Gregg Fray and Matt Slater, Seven Media has been named Agency of the Year by the PRCA in both 2017 and 2018.
Fray added: "One of Seven Studios' biggest assets is being able to take its amazing video content to wide audiences through Seven Media's expertise in social media and relationships with the region's digital and broadcast media. Ultimately it's all about story-telling, but organisations and brands want to reach their audiences in a more modern and relevant way."
Watch the Seven Studios showreel here.
For more information on Seven Studios visit https://sevenstudios.ae/
https://prca.mena.global/wp-content/uploads/2018/11/Seven-Studios-Group-Photo-3.jpg
2092
3603
Tom Allen
https://prca.mena.global/wp-content/uploads/2016/09/PRCAMENA.jpg
Tom Allen
2018-11-20 13:49:35
2018-11-20 13:49:35
SEVEN STUDIOS SET TO SHAKE-UP VIDEO PRODUCTION INDUSTRY IN THE GCC