PRCA MENA welcomes Middlesex University Dubai as first Middle East University Partner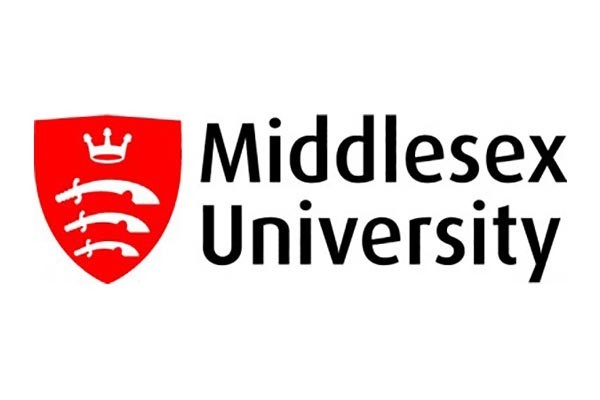 The Middle East and North Africa branch of the Public Relations and Communications Association (PRCA MENA), a trade association headquartered in London, the United Kingdom, has announced its newest partnership with Middlesex University Dubai as its first University Partner in the Middle East. This follows a similar agreement with Middlesex University's home campus in London, which was announced earlier in 2019.
Starting this September, aligned with the new academic year, the partnership will give students studying in the Middle East unprecedented access to online training, resources, and PRCA events based in the region. Employability will also be enhanced through improved access to the PRCA's membership which includes some of the largest communications agencies operating across the region, and internationally.
Middlesex University Dubai was first established in 2005 as the first overseas campus. Today it offers a foundation programme along with a wide variety of undergraduate and postgraduate programmes across Business Management, Marketing, Accounting, HR, Education, Psychology, Law, Computer Engineering, Data Science, Digital Media, Advertising and PR, Journalism and Film. Faculty within the Media Department include respected filmmakers, journalists, advertising and PR professionals and the department enjoys close relations with industry. The quality and achievements of the department have been widely recognised – with the University being named the Dubai Lynx University of the Year for 2019, and the Best Media Centre at the Forbes Middle East Higher Education Awards 2019.
Middlesex University Dubai will support the PRCA MENA's Next-Gen committee to improve learning and development opportunities for communicators at both the start of their careers, as well as future leaders.
Melissa Cannon, General Manager, PRCA MENA, said: "I'm proud to announce University of Middlesex as PRCA MENA's first Middle East University Partner. Our hope is that this partnership will help foster the next generation of PR and communications professionals within the region, bridging the gap between studying and the industry, and aiding their professional growth. I look forward to involving the university and its students in our upcoming activities."
-ENDS-
Notes to editors
About Middlesex University Dubai
Middlesex University Dubai is the first overseas campus of the internationally renowned Middlesex University in London. The campus, which opened in January 2005, has over 3,400 students from over 100 nationalities and offers undergraduate and postgraduate programmes in a wide variety of subject areas; it is the first and only university to offer a face to face LLB (British Qualifying Law) Degree. Middlesex University is a global university committed to meeting the needs and ambitions of a culturally and internationally diverse range of students, by providing challenging academic programmes underpinned by innovative research, Grants and professional practice. Middlesex University Dubai prepares its students to be professional, skilled individuals fitted for the modern world, committed to lifelong learning and able to contribute to the communities in which they live and work.
As well as having all the advantages associated with being a British university, Dubai campus students can benefit from all the opportunities afforded by a rapidly developing modern city in the heart of the Middle East, while experiencing the diverse nationalities and cultures that make up the population of Dubai. The Campus is located in Dubai Knowledge Park, occupying spacious classrooms and study areas within four buildings. Dubai Knowledge Park itself was set up in 2003 for international institutions that promote learning. Middlesex University Dubai students, therefore, have the opportunity to participate in a much wider student community.
For more information about the programmes and the range of Grants available visit www.mdx.ac.ae.
Progammes offered by Middlesex University Dubai
International Foundation Programme
1) BA HONOURS ACCOUNTING AND FINANCE
2) BSc HONOURS BUSINESS ACCOUNTING
3) BA HONOURS BUSINESS MANAGEMENT
4) BA HONOURS BUSINESS MANAGEMENT (FINANCE)
5) BA HONOURS BUSINESS MANAGEMENT (HRM)
6) BA HONOURS BUSINESS MANAGEMENT (MARKETING)
7) BA HONOURS BUSINESS MANAGEMENT (INNOVATION & ENTREPRENEURSHIP)
8) BA HONOURS BUSINESS MANAGEMENT (PROJECT MANAGEMENT)
9) BA HONOURS BUSINESS MANAGEMENT (SUPPLY CHAIN & LOGISTICS)
10) BA HONOURS INTERNATIONAL BUSINESS
11) BSc HONOURS INTERNATIONAL TOURISM MANAGEMENT
12) BA HONOURS MARKETING
13) BEng HONOURS COMPUTER SYSTEMS ENGINEERING
14) BEng HONOURS COMPUTER COMMUNICATIONS AND NETWORKS
15) BEng BUSINESS INFORMATION SYSTEMS
16) BSc HONOURS INFORMATION TECHNOLOGY
17) BSc HONOURS PSYCHOLOGY WITH COUNSELLING SKILLS
18) BSc HONOURS PSYCHOLOGY WITH HRM
19) BSc HONOURS PSYCHOLOGY WITH MARKETING
20) BSc HONOURS PSYCHOLOGY WITH EDUCATION
21) BA HONOURS EARLY CHILDHOOD STUDIES
22) BA HONOURS EDUCATION STUDIES
23) LLB HONOURS LAW
24) LLB HONOURS LAW WITH INTERNATIONAL RELATIONS
25) LLB HONOURS COMMERCIAL LAW
26) BA HONOURS ADVERTISING, PR AND BRANDING
27) BA HONOURS FILM
28) BA HONOURS JOURNALISM AND COMMUNICATION
29) BA HONOURS DIGITAL MEDIA
30) BA HONOURS GRAPHIC DESIGN
31) BA HONOURS FASHION DESIGN
Postgraduate
1) MSc BANKING AND FINANCE
2) MSc INVESTMENT MANAGEMENT
3) MA HUMAN RESOURCE MANAGEMENT AND DEVELOPMENT
4) MA INTERNATIONAL BUSINESS MANAGEMENT
5) MSc CORPORATE AND MARKETING COMMUNICATIONS
6) MSc DIGITAL MARKETING
7) MSc STRATEGIC MARKETING
8) MSc INTERNATIONAL TOURISM MANAGEMENT
9) MSc INTERNATIONAL HOSPITALITY AND EVENTS MANAGEMENT
10) MSc ENGINEERING MANAGEMENT
11) MSc NETWORK MANAGEMENT & CLOUD COMPUTING
12) MSc ROBOTICS
13) MSc BUSINESS INFORMATION SYSTEMS MANAGEMENT (BISM)
14) MSc DATA SCIENCE
15) MSc APPLIED PSYCHOLOGY
16) MA GLOBAL GOVERNANCE AND SUSTAINABLE DEVELOPMENT
17) LLM LAW
18) LLM INTERNATIONAL BUSINESS LAW
19) LLM INTERNATIONAL LAW
20) LLM EMPLOYMENT LAW
21) MA INTERNATIONAL RELATIONS
22) MA EDUCATION (LEADERSHIP & MANAGEMENT)
23) MA EDUCATION (TEACHING & LEARNING)
24) MA EDUCATION (COACHING & MENTORING)
25) MA EDUCATION (SPECIAL EDUCATION NEEDS & DISABILITY)
26) POSTGRADUATE CERTIFICATE IN HIGHER EDUCATION (PGCHE)
27) MA HIGHER EDUCATION
28) MA GRAPHIC DESIGN
MBA
6) GENERAL
7) FINANCE
8) MARKETING
9) BUSINESS EXCELLENCE
10) OPERATIONS AND SUPPLY CHAIN MANAGEMENT
11) SUSTAINABILITY AND CORPORATE RESPONSIBILITY
12) INNOVATION AND ENTREPRENEURSHIP
13) BUSINESS ANALYTICS
14) ISLAMIC ECONOMY
15) HEALTHCARE MANAGEMENT
16) PROJECT MANAGEMENT
https://prca.mena.global/wp-content/uploads/2019/08/Middlesex-University-Logo_s-1-1-600x400.jpg
400
600
Harry Gardiner
https://prca.mena.global/wp-content/uploads/2016/09/PRCAMENA.jpg
Harry Gardiner
2019-08-16 12:54:06
2019-08-16 13:11:58
PRCA MENA welcomes Middlesex University Dubai as first Middle East University Partner