PRCA MENA ignites new partnership with One Group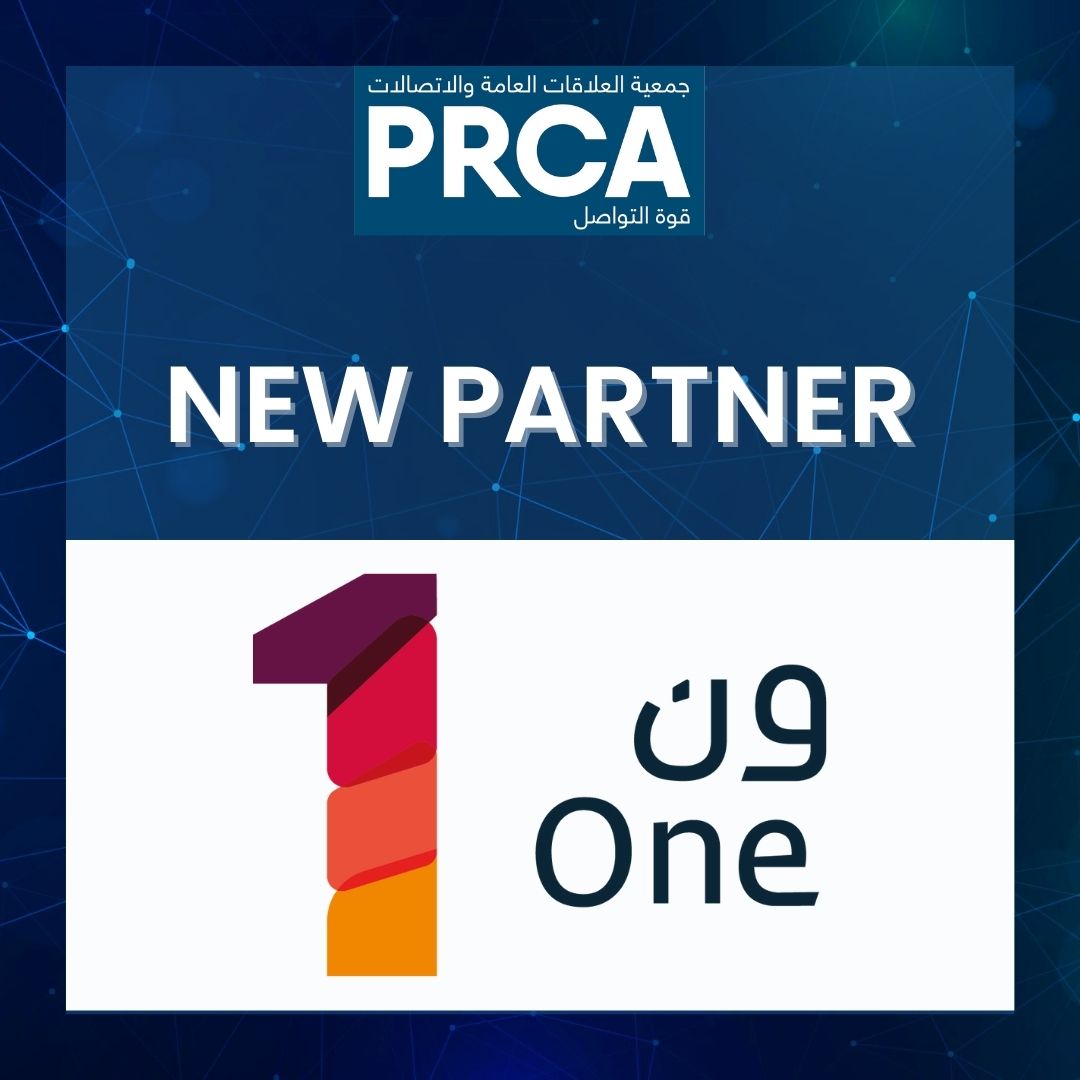 Dubai – 20th December 2022: The Public Relations and Communications Association Middle East & North Africa (PRCA MENA) has announced One Group as a new partner.
Based in the Kingdom of Saudi Arabia (KSA), One Group provides consulting solutions by conducting studies, qualitative research, and advising services in response to specific challenges, as well as developing marketing and communication strategies, initiatives, and plans for various sectors and industries.
The partnership will support PRCA MENA's growth in KSA whilst bringing together a series of leader's events and awards to promote and increase recognition towards the PR industry in the region.
Head of PRCA EMEA, Monika Fourneaux, said:
"We are pleased to start the new year announcing our partnership with One Group, which brings a deep expertise in providing innovative marketing and communication solutions for projects and initiatives. Together, we aim to establish a new yearly report focussed on KSA and launch a regional activity on cybersecurity awareness in the PR industry. We look forward to supporting their growth in the years to come."
About PRCA
The PRCA was founded in London in 1969 and launched PRCA MENA in 2016 with the aim of raising standards in PR and communications. The Public Relations and Communications Association (PRCA) is the world's largest professional PR body. We represent more than 35,000 PR professionals in 82 countries worldwide. We are a global advocate for excellence in public relations. Our teams across Europe, the Middle East and Asia-Pacific work with professionals around the world to co-ordinate our operations across six continents.
Our mission is to create a more professional, ethical, and prosperous PR industry. We champion – and enforce – professional standards around the world through our Professional Charter and Code of Conduct. The Code compels members to adhere to the highest standards of ethical practice. We deliver exceptional training, authoritative industry data, and global networking, and development opportunities. We also manage the International Communications Consultancy Organisation (ICCO) – the umbrella body for 41 PR associations and 3,000 agencies across the world. Additionally, we support the delivery of the Motor Industry Communicators Association (MICA).
For more information visit https://prca.mena.global/
https://prca.mena.global/wp-content/uploads/2022/12/PRCA-MENA-NEW-MEMBER-11.jpg
1080
1080
prcaadmin
https://prca.mena.global/wp-content/uploads/2016/09/PRCAMENA.jpg
prcaadmin
2022-12-20 12:20:47
2022-12-20 12:21:38
PRCA MENA ignites new partnership with One Group