PRCA MENA has partnered with the COO Network to deliver support and strong networking opportunities for current and aspiring Chief Operating Officers (COO)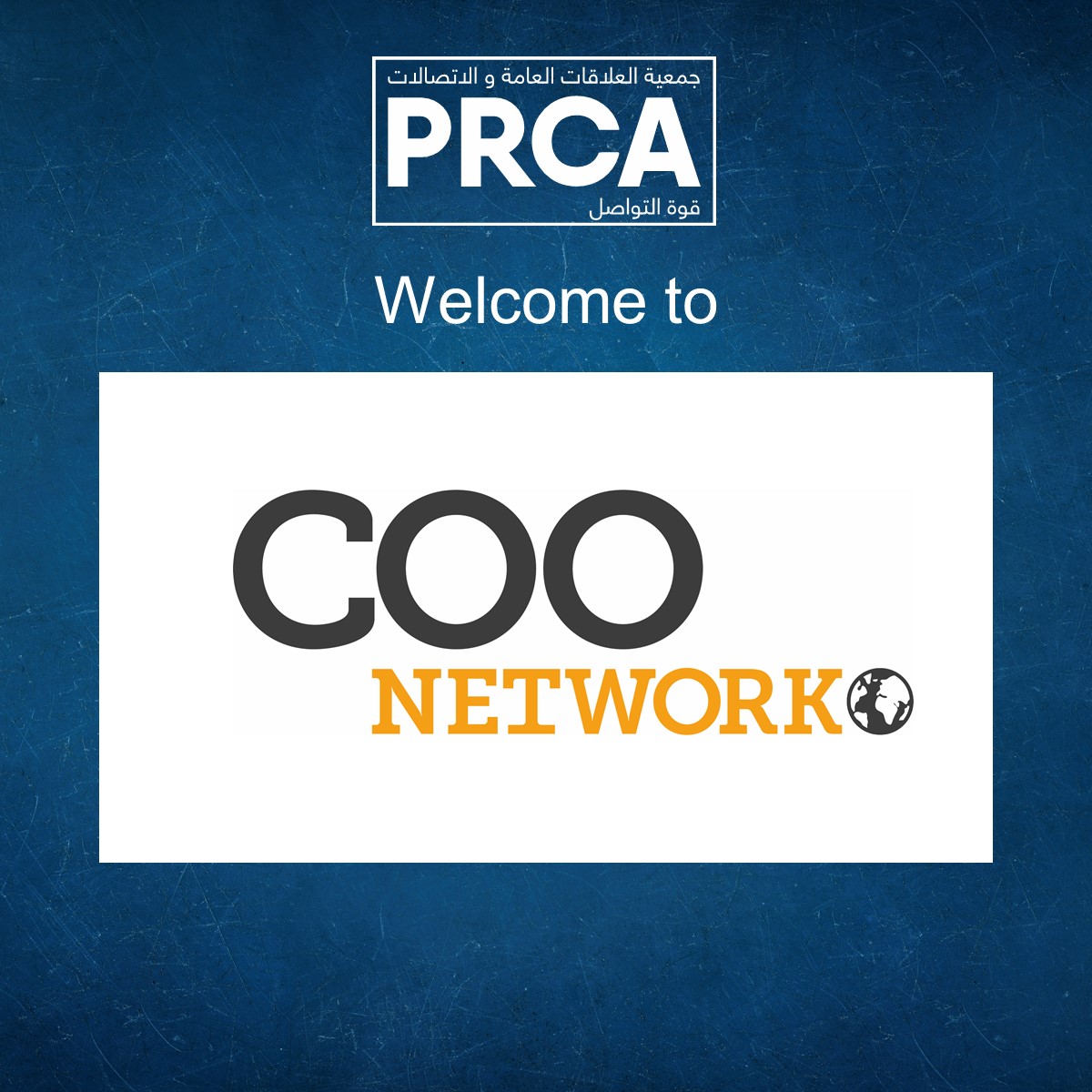 Dubai, United Arab Emirates 01 September 2020:
The partnership has been developed to support the most aspiring and ambitious COOs across Middle East and North Africa to access professional development in the form of receiving insights, mentoring and growth initiatives, whilst providing a platform which stimulates innovative thinking and collaborative connections amongst global professionals.
The COO Network has partnered with PRCA UK as well to form the PRCA Chief Operating Officers Group.
The COO Network Founder Chair Mandip Dulay, said:
"Chief Operating Officers (COO's) are experiencing the greatest disruption within their roles, particularly during and post pandemic. COOs were able to rapidly evolve their working models whilst maintaining their corporate culture through the application of adaptive internal and external communication.
"The role of the COO continues to evolve, with communication remaining central to their strategy, to maintain employee engagement in remote settings, whilst driving organisational stability and growth forward.
"In alliance with PRCA, the COO group will be powered by 'The COO Network', a not-for-profit institute which primarily enables an eco-system for aspiring COOs to shape their profession further, enabling them to navigate the emerging challenges, whilst providing them with a platform which stimulates innovative thinking and collaborative connections amongst global professionals."
Hayley Clements, General Manager PRCA MENA, said:
"The turbulence of 2020 has brought immense challenges for business leaders. Our partnership with The COO Network is perfectly timed to provide a platform for aspiring and present COOs to exchange ideas and enable strong strategic planning as we continue to navigate through the covid-era."
For further details, please visit, www.coonetwork.me, or contact Hayley.clements@prca.mena.global
https://prca.mena.global/wp-content/uploads/2020/08/COO-Network.jpg
1200
1200
prcaadmin
https://prca.mena.global/wp-content/uploads/2016/09/PRCAMENA.jpg
prcaadmin
2020-08-31 15:20:49
2020-08-31 15:21:13
PRCA MENA has partnered with the COO Network to deliver support and strong networking opportunities for current and aspiring Chief Operating Officers (COO)