PRCA MENA celebrates Mental Health Week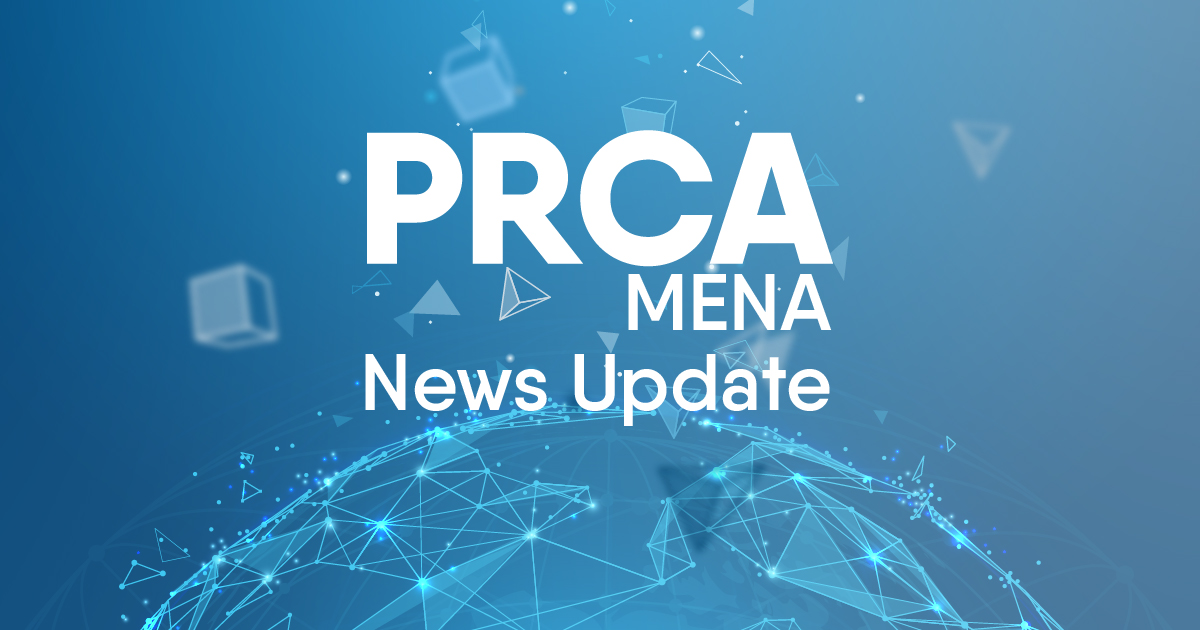 October 2020, United Arab Emirates:
To mark Mental Health Week, PRCA MENA has launched the results of its joint report with YouGov, which surveyed 1,923 PR and professionals across MENA. The survey revealed that one in twelve (8%) of MENA professionals have suffered from mental ill health. When presented with a list of symptoms associated with poor mental health, the majority (85%) said they had experienced at least one of the symptoms in the last 12 months. The most prevalent symptoms include significant change in sleep schedule or change in appetite, loss of interest in activities or social interactions, and excessive worry, fear, and anxiety.
In the context of the global pandemic, 41% of respondents said that COVID-19 had worsened their mental health. The majority of respondents reported feeling stressed about the exposure to the virus and worried about high-risk relatives and loved ones. Unsurprisingly, 39% said they felt isolated due to lockdown restrictions and social distancing measures.
In general, practitioners who suffer from poor mental health are willing to speak to someone about their mental health, 68% of respondents said they discussed their mental health with a co-worker, or HR team.
Nearly half of respondents say their employer is 'good' or 'very good' at ensuring there is a corporate culture of trust, respect, civility and empathy. Similarly, many respondents say their workplaces are sociable places, and that efforts are made to make employees feel recognised and valued. However, respondents welcomed clear and concrete measures from their employers on mental health. Employers in the region could also improve their communication with staff as 44% of respondents have not heard any communication from their company on mental health in the last 12 months. To read the full report, please click here.
Hayley Clements MPRCA, PRCA MENA General Manager said:
"The pandemic, and the measures it has forced us to adopt, have been hugely challenging for many and have had a very negative impact on the mental wellbeing of PR and communications professionals. This makes this report extremely timely – I'm delighted to present the first PRCA MENA Mental Health Report. I hope it prompts not just awareness and conversations, but action, among our members and others. I'm also delighted to announce that we will be partnering with LifeWorks in delivering MindWorks MENA Programme for PRCA MENA members. The research shows that we need to support the industry now more than ever, which is why I'm delighted that we can now offer this service to members."
PRCA MENA are also collaborating with LifeWorks to provide MindWorks MENA Programme to PRCA members. The program will support employees and immediate family members with their emotional health issues related to work and their personal life. To find out more please click here.
Aarti Oberoi, Owner, LifeWorks Holistic Counselling Centre LLC, said:
"Our team of doctors having over 30 years plus experienced   licensed clinical psychologists and psychiatrists and a dedicated  administration at LIFEWORKS  are extremely grateful to the Government of UAE for always supporting mental and emotional health in UAE and in the region around by various initiatives and that is why it has been a dream come true to have a dedicated mental health center called LifeWorks  serving entire MENA region for counselling and psychiatry treatments for families, children and elderly. LifeWorks is proud to collaborate with PRCA MENA in bringing PRCA MINDWORKS MENA TO THE REGION".
Praveen Vyas, Promoter, LifeWorks said:
"Life is a product of five elements, and human beings are product of emotions, and emotions are driven by health. Good mental health allows to spread happier life in this virtual world. Our goal is to provide affordable happier mental health for the community and all sections of society."
Throughout the week, there will also be events, workshops, and resources aimed at providing employees and organisations with the support they need to manage mental wellbeing in the PR and communications industry.
https://prca.mena.global/wp-content/uploads/2020/10/PRCA-NEWS-LI-TW.jpg
630
1200
prcaadmin
https://prca.mena.global/wp-content/uploads/2016/09/PRCAMENA.jpg
prcaadmin
2020-10-12 13:21:57
2020-10-12 13:21:57
PRCA MENA celebrates Mental Health Week