PRCA Asia Pacific Launches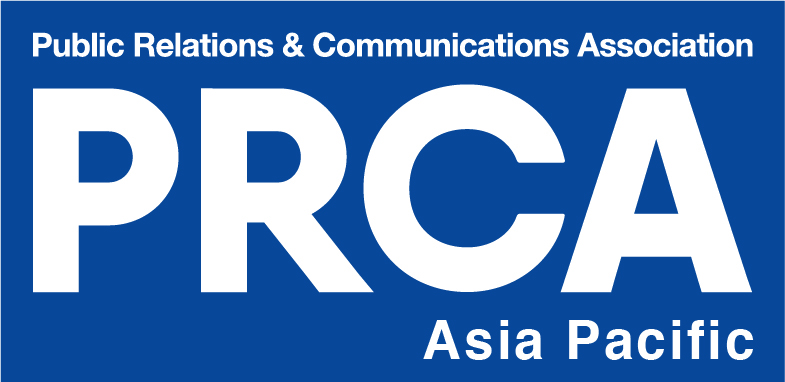 Dubai, 30th September, 2021 – The Public Relations and Communications Association (PRCA) today announced the launch of PRCA Asia Pacific to reflect its rapid growth across the whole Asia Pacific region. This replaces the more narrowly-defined PRCA SEA, launched in 2018.
Since opening its Singapore office three years ago, the PRCA -the world's largest PR professional body- has become the leading association for communications professionals in the region, with members in Australia, China, Hong Kong, Indonesia, Malaysia, Myanmar, Singapore, Thailand, the Philippines and Vietnam.
PRCA APAC has announced Caroline Hsu, Carolyn Devanayagam, and Nitin Mantri as its inaugural Co-Chairs. The appointments are part of a further strengthening of the Board to represent the whole region.
As part of the changes, current PRCA SEA General Manager Tara Munis will relocate to Hong Kong as the new head of PRCA Asia Pacific, and further staff appointments will be made in Singapore and Thailand.
PRCA Director General Francis Ingham MPRCA said:
"This expansion is the latest chapter in the PRCA's transformation into a truly global PR association.
By representing the industry throughout the whole of Asia Pacific; providing professional links between fellow practitioners all around the world; and continuing to collaborate with local associations, we can address the challenges and embrace the opportunities in front of our industry even better than ever.
Our three Co-Chairs are highly respected figures from across Asia Pacific, and it's a pleasure to welcome them to their new roles, and to the PRCA's Global Advisory Board. I'd like to offer my profound thanks to Lee Nugent for his chairmanship over the past three years. His drive and dynamism has embedded the PRCA in the wider region."
Head of PRCA Asia Pacific Tara Munis MPRCA said:
"We've been lucky to call Singapore home since 2018, cultivating a passionate and driven PR community. That passion and dedication to support our industry has inspired incredible membership growth in not only neighbouring countries but to the entire Asian Pacific region. I'm excited to get started in Hong Kong and continuing to provide word-class support for all our members."
Former PRCA SEA Chair & Regional Director, APAC, Archetype Lee Nugent MPRCA said:
The launch of PRCA APAC is tremendous news for PR and Communications professionals across our region. The PRCA's commitment to drive further professionalism, raise standards and provide representation will be of great benefit to what I believe is the most exciting and vibrant part of the world for PR and comms. It's been a real honour to have represented PRCA Southeast Asia as its inaugural chair over the last three years and I'm terrifically proud of the progress we've made. Now is the perfect time for geographic expansion and, as my tenure comes to an end, I couldn't ask for a more inspiring set of leaders to hand over to in Carolyn, Caroline and Nitin – as our three new co-Chairs take on PRCA's next phase of growth across APAC.
Managing Director APAC, The Hoffman Agency, Caroline Hsu MPRCA said:
I am honoured to be a Co-Chair of PRCA Asia Pacific. We have reached an inflection point in the PR space, with the focus firmly on integrated communications. For businesses, this means content-based PR work that can travel across platforms. For agencies, it means greater accountability for business impact. Demand for multi-market work is increasing, and success depends on our ability to grasp the region's distinct local nuances. PRCA APAC will act as an anchor at this exciting time of change and help us all advance as communications professionals.
Executive Vice President & APAC Head of Corporate, Weber Shandwick, Carolyn Devanayagam MPRCA said:
I am honoured to have been appointed Co-Chair of the PRCA Asia Pacific alongside Caroline Hsu and Nitin Mantri. Our region's PR industry is a complex, ever-evolving community of innovators and explorers. Through the PRCA, we have an opportunity and a responsibility to nurture that evolution and support our community. I am greatly looking forward to working with my co-chairs and our wider sector to further develop the PRCA and shape a bright, ambitious future for our industry in Asia Pacific.
CEO, Avian WE, Nitin Mantri MPRCA said:
I am excited to be appointed Co-Chair of PRCA Asia Pacific, along with Caroline Hsu and Carolyn Devanayagam. The APAC region is a melting pot of different nationalities, ethnicities, and cultural identities. Only by working together can we develop a robust communications ecosystem — one that will build trust and confidence in technology, reap the maximum benefit out of our fast-growing wealth of data, and open up a new world of possibilities. The launch of PRCA Asia Pacific is an important step in that direction. I am looking forward to collaborating with our global members and local associations.
https://prca.mena.global/wp-content/uploads/2021/09/PRCA-APAC-Main.jpg
382
785
prcaadmin
https://prca.mena.global/wp-content/uploads/2016/09/PRCAMENA.jpg
prcaadmin
2021-09-30 08:04:54
2021-09-30 09:46:22
PRCA Asia Pacific Launches