PR Trends All Comms Professionals Need To Keep An Eye Out For in 2023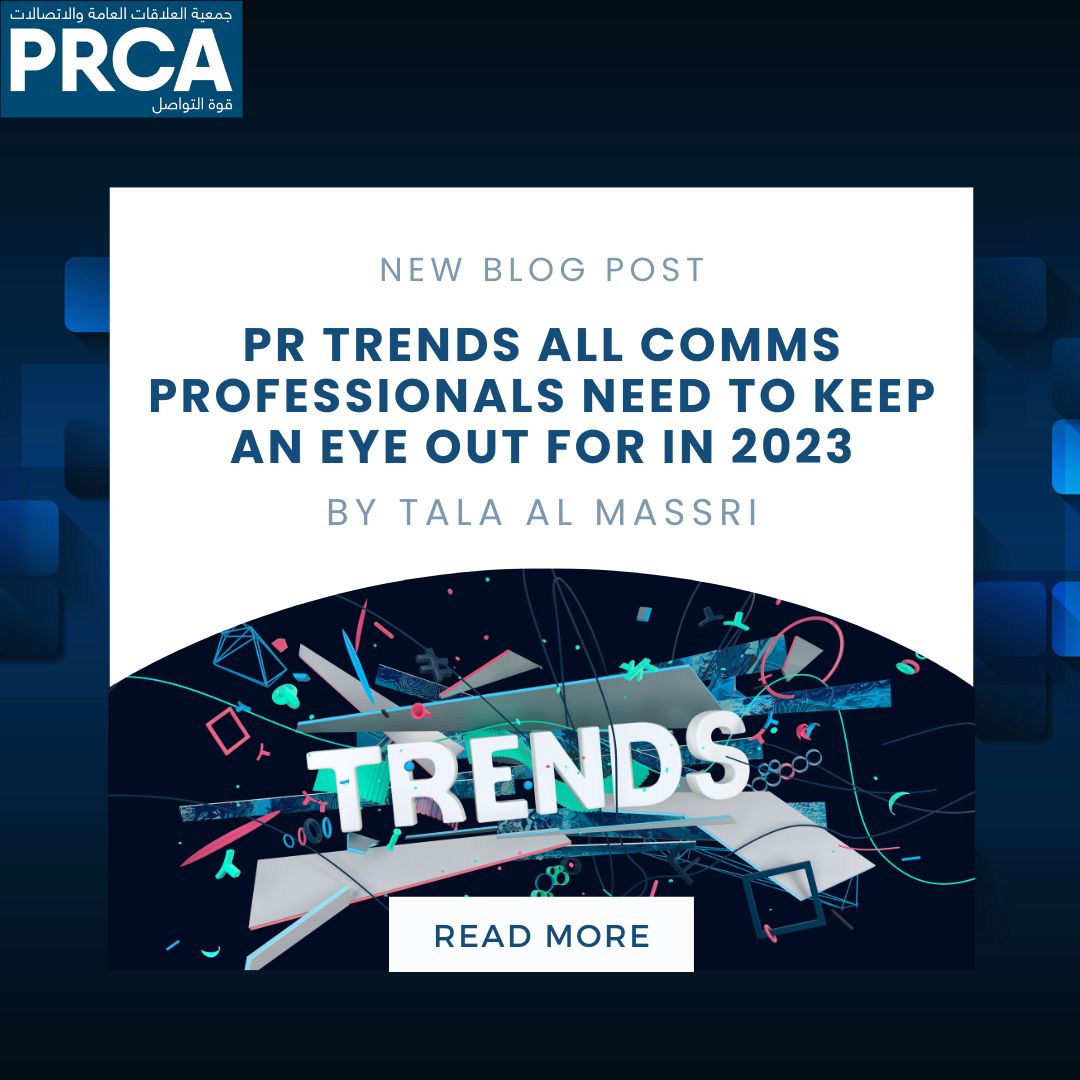 The world today is transforming at an unimaginable pace. The ongoing shifts in consumer behavior, the persistence of remote working models, and the challenges that accompany digital transformation such as the misuse of information across social media platforms indicates that 2023 will undoubtedly be a year to remember and PR professionals, across all industries, have to adapt, evolve, and pivot to ensure they stay resilient and ahead of any challenges.
As PR professionals, it's crucial that we remain adaptable and up-to-date on current and emerging PR trends that will aid in propelling the businesses and brands we represent into the spotlight.
Let's dive into the five PR trends in 2023.
#1 – Simplified brand messaging
Thanks to our beloved social media platforms, and a special shoutout to TikTok, lengthy texts do not work anymore. People now look for short, straight-to-the-point, and eye-catching messages. PR professionals – keep it concise but don't belittle the value or the key messages you're trying to convey. To ensure this, we at Atteline include the creation of a key message house/document within our press kit creation for each of our clients. This document includes the brand's most important messaging such as who they are, what they do, their target audience, and their mission & vision to mention a few. Alongside, we also include brand keywords that we want to convey and highlight within our communications.
A pro tip here – Focus on three to five key messages per topic; write one to three sentences for each key message; should be read or spoken in 30 seconds or less.
#2 – Influencers will continue to dominate
According to USC Annenberg's annual Global Communication Report, 60% of PR leaders believe social media influencers will continue to play a key role in PR success in 2023.
Collaborating with an influencer may do wonders for your PR and marketing efforts if you carefully identify who is an appropriate fit for your brand—someone who speaks to the demographic you need to target, is highly trusted by their followers, and has a significant engagement rate. It is crucial for us as PR professionals to know who to work with, for what campaign and activations, in order to successfully achieve our client's objective while also creating a genuine and authentic impact.
It will be exciting to see how influencer marketing evolves over the PR years. What's clear, however, is they are now playing a significant role in not only awareness but also conversions!
#3 – Pitch exclusives vs. under embargo
Today, journalists are interested in receiving exclusive vs. under embargo news. They're looking for value, which is the keyword to focus on here. This gives them the reassurance that they will be putting something out that no one else has – a rarity in this day and age of saturated media. Plus, in PR, press begets press. Securing an exclusive for your client will result in additional coverage as other journalists would want access to such worthy news as well.
#4 – Include podcasts in your PR strategy
According to recently published data, there are 1.3M podcast listeners in the UAE alone, and that number is only expected to increase. As PR professionals, it's important to leverage podcasts as a part of our communications plan where possible. What podcasts are relevant to us? What is the leading podcast currently and how can we be a part of it? These are questions that we need to have in mind when mapping our media outreach plan. Podcasts not only demonstrate your clients' expertise, but also allow you to target a niche audience, convey your key messages, and most importantly, build credibility as an expert in the industry.
#5 -"Great to see you again!" – a phrase that is making a comeback
Is anyone really going to miss Zoom calls? Virtual events? Webinars? We bet you not.
Over the past few years, everyone has become used to the drill: log in, welcome everyone, post your questions if any, little chance to socialise and then sit back and listen to a full program. Thankfully, this isn't the case anymore! Face-to-interviews are back, events are back, major trade fairs are starting to make a comeback across most industries and we're foreseeing lots of "back-to-normal" and busy seasons along the way and 2023 will be filled with this. So start creating those event plans, think big with live events, on-ground partnerships, freeing up your spokesperson schedule and much more.
Lots of changes are taking place but to conclude, the above PR trends have started to appear and will only pick up momentum next year. Use this knowledge and build a killer PR plan for your clients in 2023!
Words By: Tala Al Massri, Senior Account Executive at Atteline
https://prca.mena.global/wp-content/uploads/2022/10/New-Blog-Post.jpg
1080
1080
prcaadmin
https://prca.mena.global/wp-content/uploads/2016/09/PRCAMENA.jpg
prcaadmin
2022-12-09 11:30:32
2022-12-09 11:30:32
PR Trends All Comms Professionals Need To Keep An Eye Out For in 2023