Katch International Heads Back to Where it All Began with New London Office
Katch International has reopened its doors in London, as it gets ready to disrupt the UK market with a unique brand of PR & Communications, Social Media Management, Brand Consultancy and Showroom services, representing Neat Meat, Hyde Park Fashion, Ours Restaurant, Cask, and Pulse Light Clinic.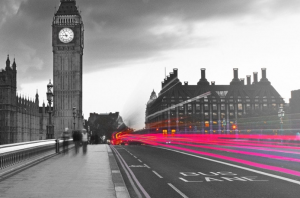 London, UK (July 2019): After establishing itself as a creative force to be reckoned with over the past eight years in the Middle East, Katch International has returned to its roots in London, the city where the PR and creative agency was founded almost nine years ago. With an ever-evolving portfolio and massive demand from clients to expand its operations internationally, Founder and Managing Director, Georgina Woollams has decided the time is right for Katch to unleash its services on the UK market by relaunching its London operations with a new office in Chelsea.
The team has hit the ground running since opening the London office, having already been appointed to handle the global marketing strategy for Neat Meat, as well as being tasked with representing Ours Restaurant in Knightsbridge for the launch of their refreshed look, new Summer Menu and seasonal collections. Katch will also provide PR and communications services for bespoke handbag service Hyde Park Fashion, Global Restaurant Investment Forum (GRIF), and Cask, the pop-up bar that recently provided F&B pop-ups for Pride 2019, along with Pulse Light Clinic – specialists in laser hair removal, laser & IPL skin treatments, and much more.
Renowned for taking an outside-the-box approach to communications, Katch prides itself on breaking the mould of traditional marketing to bring innovation, creativity and a strategic edge to its work. The Dubai-based agency's client list features a wide range of lifestyle, hospitality, luxury, finance, corporate, and technology brands – companies that have benefited from the 360-degree communications approach that Katch employs. At Katch, there's no tolerance for bland, boring or vanilla; it's all about creating campaigns that are truly memorable and instantly impactful.
Powered by a diverse team of passionate professionals, Katch's strength can be found in its ability to adapt to the eclectic demands of each field. By taking advantage of years of collective industry experience and utilising on-trend technologies, the Katch team has been able to achieve excellent results for clients, which include providing the integrated communications for BTS' first ever show in Saudi Arabia, as well as Dubai World Trade Centre, Rove Hotels, Suitsupply, Starwood Hotels & Resorts, Live Nation, TAG Heuer, VOD Dubai International Jewellery Show, Global Gift Gala, Chef David Myers, and many more.
Expressing her excitement about the company's growth, Georgie Woollams, Founder and Managing Director of Katch International, stated, "When I set up this agency back in 2010 in my hometown of London, I could never have foreseen just how successful Katch would become. It has been an absolute pleasure to watch my team grow and develop into the highly driven and passionate group they are today. After relocating to Dubai back in 2011, we have gone from strength to strength as an agency, disrupting the market with integrative, immersive and experiential campaigns that secure outstanding results for our clients. Our 360-degree approach has now brought us full circle and I am proud to be in a position to reopen our London operations with a new office in Chelsea."
The new Chelsea office sees Katch's London team providing widespread and highly effective regional and international exposure for clients seeking PR & Communications, Social Media Management, and Brand Consultancy services, along with Wholesale, Retail, Distribution, and Brand Management expertise through the Katch Showroom department.
Katch us if you can, in London and Dubai!
For Media enquiries, please contact:
Georgie Woollams, Managing Director, Katch International
21-23 Mossop St, SW3
UK Tel +44 20 8895 6383
UK Mobile +44 7595 555836
https://prca.mena.global/wp-content/uploads/2016/09/PRCAMENA.jpg
0
0
Harry Gardiner
https://prca.mena.global/wp-content/uploads/2016/09/PRCAMENA.jpg
Harry Gardiner
2019-07-15 16:47:35
2019-07-15 16:47:35
Katch International Heads Back to Where it All Began with New London Office