Job Vacancy @ COSMOPOLE CONSULTANCY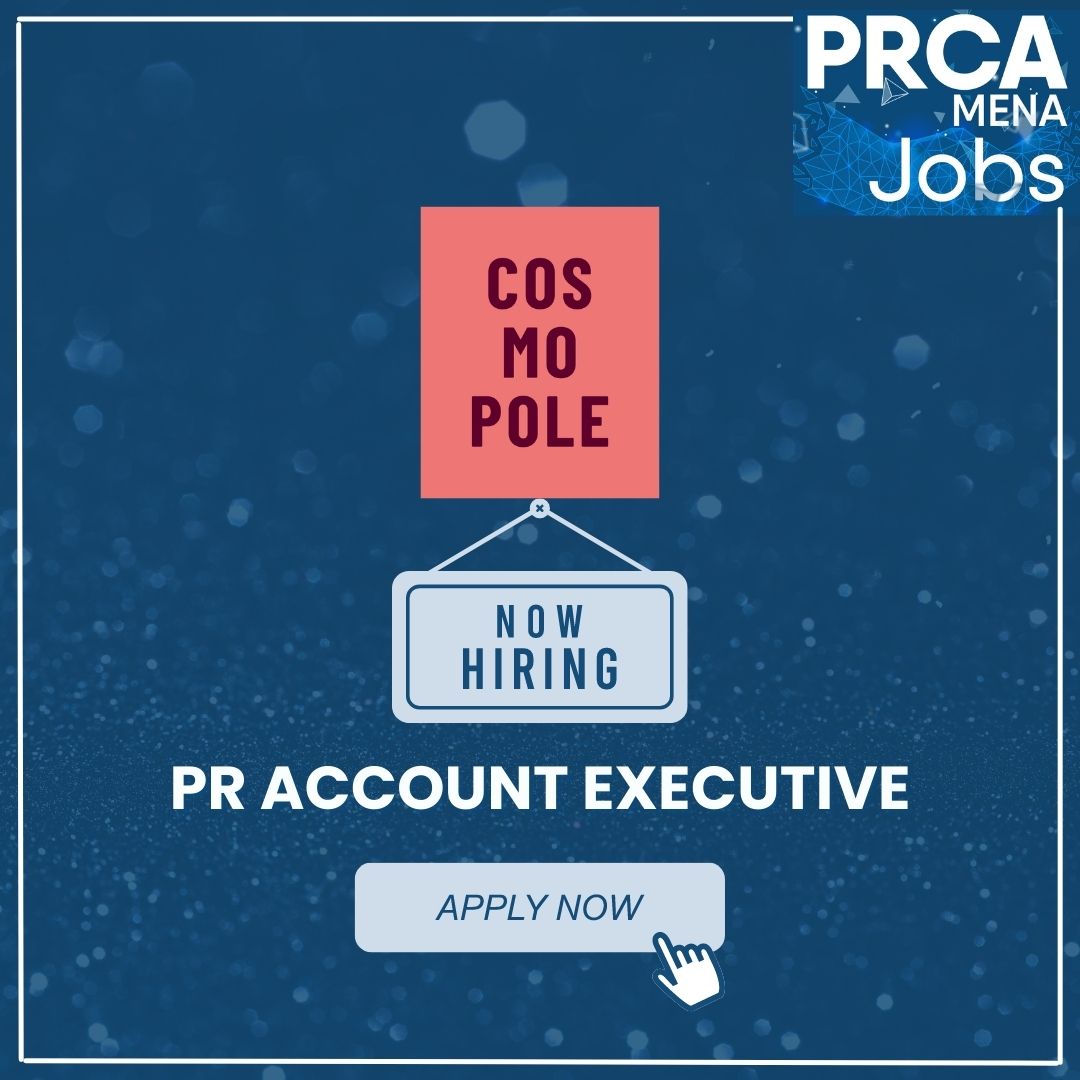 Want to work with a team of passionate individuals in a collaborative and high energy environment?
We are looking for an energetic, supremely well-organised and experienced Public Relations Account Executive to help implement
communications campaigns for our clientele.
ABOUT THE ROLE:
As a PR Account Executive with Cosmopole, you will support your client account teams to deliver best in class PR campaigns across
consumer, business, and government sectors.
This role provides a great opportunity to work with both local and international brands. You will interact with media (journalists,
editors, publishers) and social media influencers as well as leading community and business personalities and groups.
ESSENTIAL REQUIREMENTS:
• Minimum 2 to 3 years work experience in a PR or comms agency
• A degree specialising in Media, Journalism, and/or Mass Communications (preferred)
• Excellent verbal and written presentation skills (strong PowerPoint mastery skills are a plus)
• Strong planning, time management, and priorities juggling capabilities (this is a fast-paced environment)
• Being obsessed with proofreading, quality control, and presenting things beautifully to clients
• A positive outlook with a real hunger for learning
• A strong inclination to enjoy and foster intense teamwork
Does this sound like you? If so, we really look forward to hearing from you.
HOW TO APPLY:
Please send a cover note along with your up-to-date CV to careers@cosmopole.com.
Preference will be given to candidates available to start immediately.
If you don't hear back from us within a week, please forgive us and feel free to follow up as we tend to receive many CVs.
THANK YOU!
ABOUT COSMOPOLE:
Cosmopole is a trusted performance-driven marketing communications consultancy servicing clients globally from its Abu Dhabi
office.
We are a growing boutique digital PR agency with a fantastic workplace culture and business ethos.
Our client list is as eclectic as our wonderful team members that hails from all over the world. We work with international brands,
SMEs and start-ups, governmental and semi-governmental entities. Our clients span various industries (hospitality, luxury, F&B,
education, fashion/retail, and more).
Cosmopole specialises in public relations, social media, and digital marketing.
https://prca.mena.global/wp-content/uploads/2023/03/PRCA-JOBS.jpg
1080
1080
prcaadmin
https://prca.mena.global/wp-content/uploads/2016/09/PRCAMENA.jpg
prcaadmin
2023-03-27 13:36:31
2023-03-27 13:36:31
Job Vacancy @ COSMOPOLE CONSULTANCY