#HireaPRCAmember launch flies the flag for members' ethical and professional standards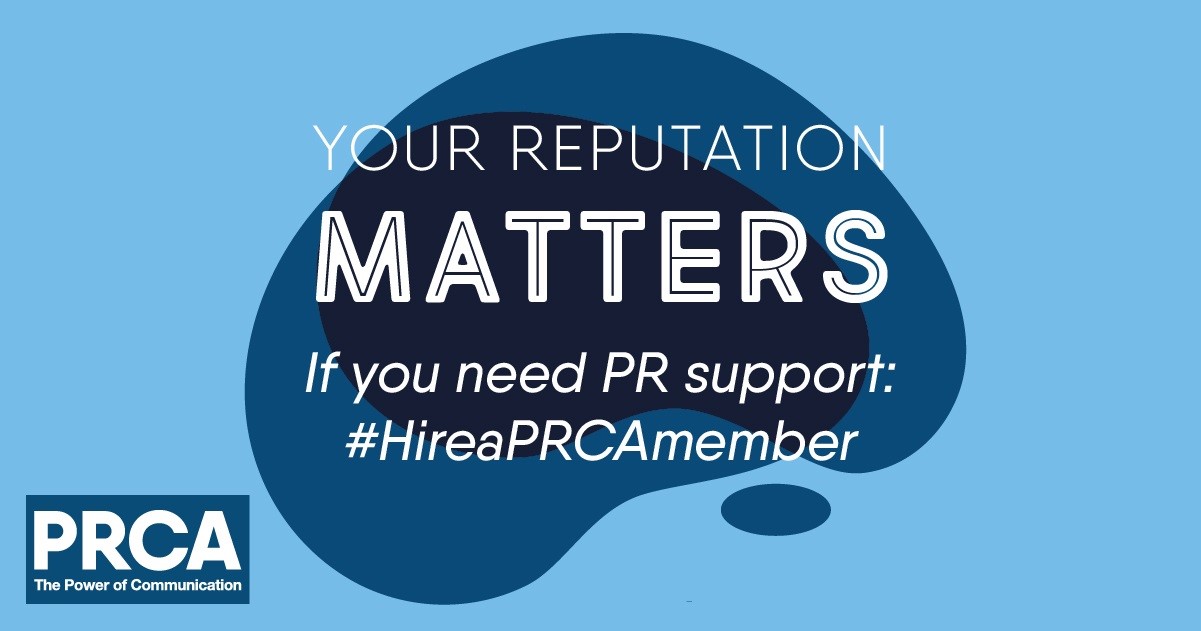 – Organisations should prioritise PRCA members when hiring agencies, freelancers, and employees
– PRCA publishes list of 'gold standard' agencies that have held CMS for many years
Dubai, United Arab Emirates, March 10, 2021:
Working with PR professionals who have committed to the PRCA's Code of Conduct and professional standards is the only way to ensure your organisation's reputation is in safe hands, the PRCA says in its flagship campaign that will run globally throughout 2021.
The professional body's #HireaPRCAmember kicks off today with an initial focus on encouraging organisations looking for external PR support to prioritise consultancies that are part of the PRCA.
As part of this, the PRCA is celebrating consultancies that have continuously held its Communications Management Standard (CMS) for more than 15, 10 and five years. These agencies (listed below) will be profiled on PRCA channels as industry leaders in committing to ethics and professional standards, and are eligible to use a version of the PRCA logo in their marketing.
Other aspects of the campaign will include:
– Producing resources and hosting events to aid in-house PR professionals' hiring decisions and processes
– Content outlining the importance of the PRCA code of conduct
– A toolkit enabling PRCA members use their channels to participate in the campaign and talk about why membership sets them apart
– Encouraging organisations to find PR support using PRCA's free Matchmaker Service
– A resource for freelancers and organisations to share with clients, stakeholders, and prospects on why PRCA membership guarantees ethical, professional standards
– Discussion with recruiters and hiring managers around the importance of professional body membership when hiring individual staff and freelancers
– A range of other social and digital content, podcasts and events
PRCA Director General Francis Ingham MPRCA, comments: "Reputation now matters like never before for organisations of all sizes, in all sectors, across the world. The pandemic has made this crystal clear, and it has also accelerated the pre-existing shift towards purpose-led, ethical business."
"All this means that organisations considering bringing in PR support ought to consider hiring only those consultancies which can be trusted to act ethically, are held accountable to a robust code of conduct, and committed to high professional standards. Our members offer that – why would you want to put your reputation in the hands of someone who doesn't?"
Gold awards for longstanding CMS accreditees
A group of nearly 30 agencies being given a gold version of the CMS badge in recognition of having held the standard for more than 5 years are listed below:
Organisations that have held CMS accreditation for more than 15 years include:
– Firefly Communications
– FleishmanHillard UK
– Garnett Keeler Public Relations
– Good Relations and Good Relations Property
– Harvard
– Grayling
– Hill+Knowlton Strategies
– Kaizo
– Lansons Communications
– Red Consultancy
Organisations that have held CMS accreditation for more than 10 years include:
– 3×1 Public Relations
– Clarion Communications
– Instinctif Partners
– Liquid
– Morrow Communications
– Napier
– Richmond & Towers
Organisations that have held CMS accreditation for more than 5 years include:
– 8020 Communications
– Alfred
– APCO Worldwide
– CCgroup
– Connect
– Finn Partners UK
– Ketchum
– Spottydog Communications
– Stir PR
This list is now live on the PRCA's website and will be updated regularly – over the coming months more will receive this accolade as they renew their CMS Accreditation.
Director General Francis Ingham MPRCA, congratulated these agencies, saying: "The CMS is the undisputed global gold standard for PR consultancies. We are delighted to be celebrating those agencies whose commitment to professional standards and development, in areas ranging from HR and diversity to new business and client servicing, has led them to success over the years.
"With the standard being updated each year, CMS accreditation is the most robust way of giving a client or prospect confidence that a consultancy is one of the very best out there."
WHO WE ARE
The Public Relations and Communications Association (PRCA) is the world's largest professional PR body.
We represent more than 35,000 PR professionals in 70 countries worldwide. With offices in London, Singapore, Dubai, and Buenos Aires, we are a global advocate for excellence in public relations.
Our mission is to create a more professional, ethical, and prosperous PR industry. We champion – and enforce – professional standards in the UK and overseas through our Professional Charter and Code of Conduct. The Code compels members to adhere to the highest standards of ethical practice.
We deliver exceptional training, authoritative industry data, and global networking and development opportunities. We also manage the International Communications Consultancy Organisation (ICCO), the umbrella body for 41 PR associations and 3,000 agencies across the world, and LG Comms – the UK's national body for authorities raising standards of local government communication.
https://prca.mena.global/wp-content/uploads/2021/03/HIRE-A-MEMBER.jpg
631
1201
prcaadmin
https://prca.mena.global/wp-content/uploads/2016/09/PRCAMENA.jpg
prcaadmin
2021-03-10 12:52:04
2021-03-10 13:17:55
#HireaPRCAmember launch flies the flag for members' ethical and professional standards