COVID-19 Q&A MENA Series with Brazen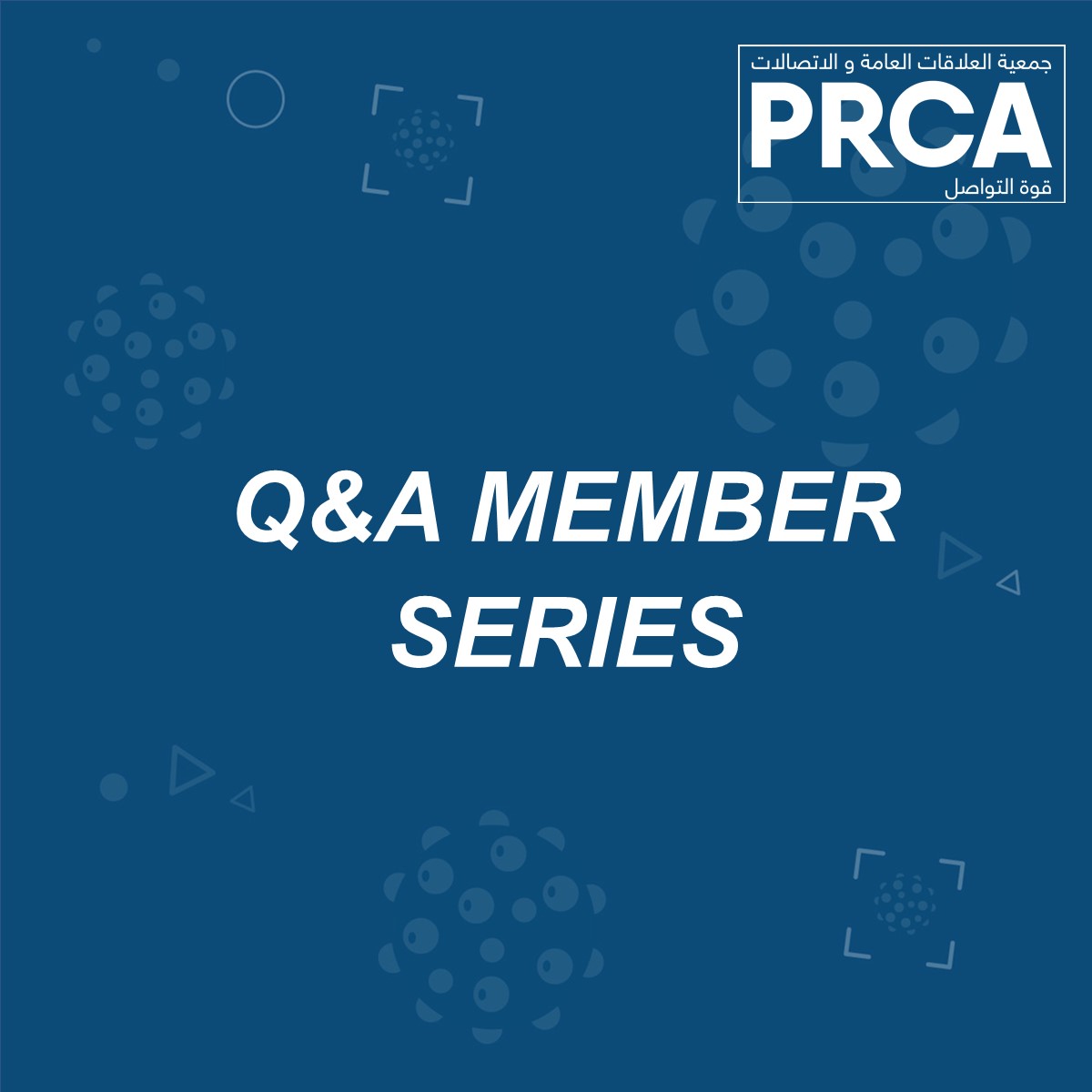 The COVID-19 crisis has had a profound impact on public relations professionals across the world. Despite the ongoing uncertainty, communications are playing an essential role connecting stakeholders and helping organisations to make sense of their new environments. Messaging and communication have never been more critical to business.
This exclusive Q&A series spotlights the communications professionals behind the organisations working the COVID-19 crisis.
This week features answering the PRCA MENA Q&A series By Louise Jacobson, Managing Partner – Brazen MENA
How has the COVID-19 crisis affected you and your organisation?
Covid-19 has affected everyone, and in ways we never thought possible. We had a fantastic start to 2020, but the pandemic has resulted in significant challenges for us and our clients. We've been fortunate enough to retain a significant number of clients, which is great especially given communications has never been more important. We knew from the start how brands communicated would affect consumer behavior and we ensured we navigated our clients with this strategy in mind.
A lot of clients have leaned on us from a digital perspective and for some, we have been busier than ever before. We've also had some significant business wins, and now we are not only surviving during these times, but now thriving and I'm feeling very grateful.
What I have also noticed, is that despite my team having to work from home and us not being sat together in the office, the way the team has come together and adapted during this period has been second to none. With things slowly starting to normalise, I'm now feeling more optimistic.
While Covid-19 has changed the way we operate, it's also made us stronger – not only as individuals, but as a team and organisation.
How should businesses communicate with stakeholders during the current crisis? What are the key things to bear in mind?
Communication, communication, communication. Every region has been affected differently and it was imperative they knew and understood how the UAE was navigating the crisis. For me, understanding and garnering collective viewpoints was a must – and really helped me to shape my strategy to guide us through these turbulent times.
With regards to my team – honesty was crucial. Showcasing strong leadership and ensuring empathy, but also strength while being as human as possible has been key.
Businesses need to be honest, empathetic and show there is a clear strategy in place that can remain flexible as we are still in the unknown to a degree. There is a free to download guide on communicating during Covid-19 that can be downloaded from our website for further tips and advice.
How can organisations safeguard their reputation during this period?
For me, being honest, continuing to communicate and not going 'dark' so to speak, has enabled me to safeguard the confidence of my stakeholders and it's something that will work for all organisations.
The positioning for organisations is also really important and should be one of safety and empathy with the human touch. Consumers want to see a brand that cares, so this should be at the heart of the communications strategy. Despite restrictions easing, and comms changing for a lot of businesses, responsibility and commitment to safety should be the number one objective.
Those brands that have added value for free, gone above and beyond to help those less fortunate and will be remembered and rewarded. If as a business you've not done this yet, I would advise you to help, even something like a social media post with some free advice to your immediate community would be beneficial and will create a positive impact.
Do you have any thoughts on how organisations ought to communicate with employees during the present crisis?
I have always said people work for people, and putting my team first is something I have always done. Showing empathy, being there for them not only as a leader but also an individual, a human – someone they can always turn to has made a real difference. I've been transparent and honest with my employees from the start, from how the business is faring to how they are also feeling. There has never been a time to be more sensitive, more kind – and I have had daily check ins with my team, video calls and even 'social' catch ups via Zoom. Keeping team morale high has been a key priority of mine and having seen how well my team has adapted and come together makes me incredibly proud.
Do you have any tips on how to protect and promote mental wellbeing amongst staff at this time?
Wellbeing is something that has always been incredibly important to me, and last year I launched our wellbeing initiative which is an intrinsic part of our business. If Covid-19 has taught us anything, it should be that mental wellbeing should be at the top of every employee charter and a priority for every business.
I recommend managers should have daily check ins staff, and encourage work, life balance, especially many of us are still working from home for the most part, but we're now slowly going back to office life in line with Government guidelines. Seeing each other, although at a distance has helped us enormously so I recommend taking that step forward.  We've also invested in training and held mindfulness seminars, and had resilience and personal branding training from outside experts to keep motivation levels up. We've also had social distance quiz nights in lieu of other activities we would usually do on a monthly basis.
Can you share any examples of organisations delivering positive community-led or social campaigns over the past couple of months?
I've seen a number of campaigns which have been incredibly positive and heart-felt. One in particular was for the app Nefsy, a dine-in app which launched a campaign with Emirates Red Crescent at the start of the Covid-19 outbreak, whereby for a donation of just 12 AED, two people affected by the crisis would receive a meal. They were one of the first brands to do this, and while there have been multiple campaigns since, this was a beautifully simple and effective campaign that actually spearheaded many similar initiatives.
In what ways (if any) will this crisis impact the way communications professionals work in the long-term?
Having worked in communications for 18 years, I can safely say our job has never been 9-5, and our working week very much differs from that in other industries.  Given we still have to adhere to social distancing and the rise in digital connectivity, working in an office five days a week is unlikely to happen for some time. Yes, we are now allowed to go to the office which we are doing, but only at a 50% capacity.
I predict it will be like this for the foreseeable – and so I've implemented measures which still make us feel like we're part of a team. From daily check-ins each morning to weekly team Zoom calls and care-packages (think surprise breakfasts or small gifts to congratulate my staff on great work), we might not be sat next to each other, but we are still 'together'.
Moving forward, I would say that not just the communications industry, but in fact many industries, will allow their staff greater flexibility in how and where they work. We only have to look at global conglomerate greats such as Twitter, Amazon and Facebook who are allowing their employees to work from home indefinitely.
We are entering the phase of the 'new normal' – and while I don't believe offices will ever be defunct, especially for agencies I think how we use the office will change and the 9-5 working day, perhaps even week, will continue to be a thing of the past.
If you could share any advice with yourself before this crisis began, what would it be?
I think that truly believing that everything would be ok would have been the advice I would have given myself. March was one of the toughest months ever experienced and I wish then I had been more resilient at the start. As Jon Kabat-Zin said "You can't stop the waves, but you can learn to surf" and that for me sums up my Covid-19 experience so far.
-ENDS-
mena.wearebrazenpr.com
https://prca.mena.global/wp-content/uploads/2020/05/IG-TILE.jpg
1200
1200
prcaadmin
https://prca.mena.global/wp-content/uploads/2016/09/PRCAMENA.jpg
prcaadmin
2020-06-14 09:37:34
2020-06-14 09:44:52
COVID-19 Q&A MENA Series with Brazen