Cicero & Bernay Communication Consultancy and 3Gem Research Insights launch the third annual MENA CSR Survey 2022Report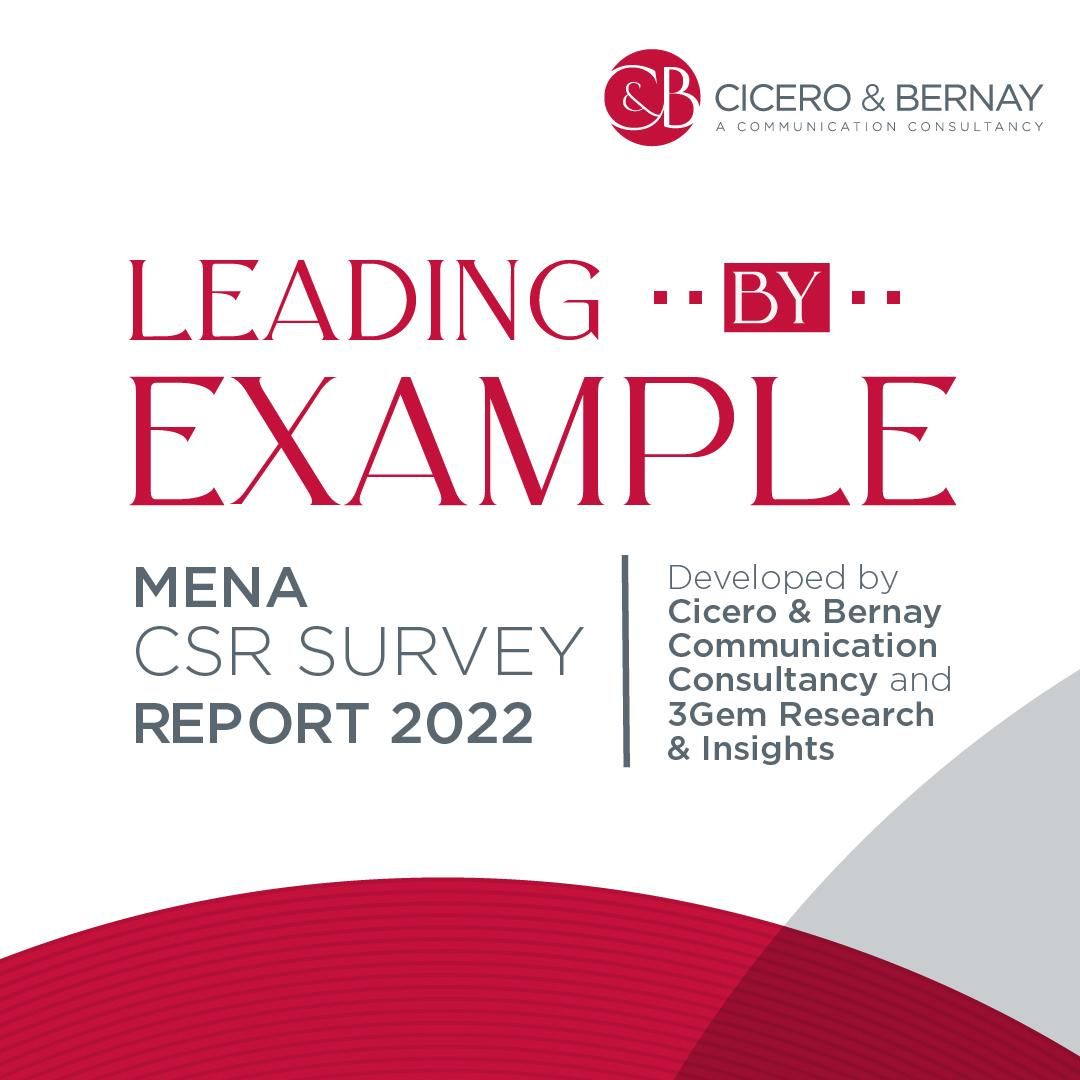 7th March 2023: The C&B and 3Gem Research & Insights report was designed specifically to identify the importance of CSR across select countries in the GCC, Levant and North Africa. CSR grew in tandem regionally, with the UAE still maintaining its lead and Egypt making important strides with improved practices.
Following the survey of 314 C-suite and senior managers, the report found that nine in ten claimed knowledge of CSR without any prior prompting, and three-quarters of MENA companies plan to improve their CSR activities in 2023.
Learn more about the impact of corporate social responsibility in the MENA, gain a deeper insight into what drove or impeded CSR efforts in 2022, and find out which GCC country is perceived to be the most active on that front.
We hope you enjoy exploring the content of this third edition of the report.
For more information, click to download the report.
https://prca.mena.global/wp-content/uploads/2023/03/20-2.jpg
1080
1080
prcaadmin
https://prca.mena.global/wp-content/uploads/2016/09/PRCAMENA.jpg
prcaadmin
2023-03-07 12:01:01
2023-03-07 12:01:01
Cicero & Bernay Communication Consultancy and 3Gem Research Insights launch the third annual MENA CSR Survey 2022Report