Behind the scenes at Expo 2020 Dubai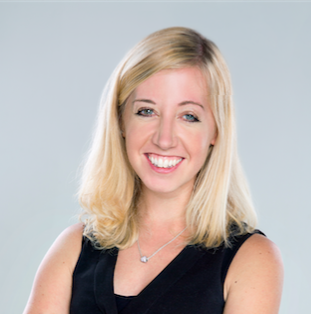 The main reason we set up markettiers MENA almost eight years ago now was because of our excitement around the Expo bid. The collective excitement around the whole country, the buzz on the ground and the way it brought everyone together, showed us that the UAE was a country that recognised the huge opportunity that putting on a world Expo represented. It united everyone. The opportunities to tell stories was vast, and the potential to reach global audiences via brand-funded campaigns was significant.
And we got excited about the opportunity to help Dubai, and brands exhibiting to reach audiences around the world through the power of broadcast. It's been an incredible journey so far. Whilst there's been many ups and downs along the way, our collective ambition to serve Expo has been a constant.
And so on the last day it's been incredible to look back on the last six months and to reflect on the successes and also what we have learnt along the way. We've been privileged and humbled to be entrusted to support brands big and small from the opening of Pavilions on the first day of Expo – and navigating the competition for broadcast coverage around this space – to working with some of the major sponsors and government agencies. I'll always remember us securing an interview with CNN's Quest Means Business programme and having to deliver the interview within 40 minutes of getting the call! More than ever we've learnt that working with pace and urgency has been integral to winning broadcast coverage in competitive news environments.
Securing broadcast opportunities for senior personnel and dignitaries was also a major part of some of our campaign work; in particular we felt privileged to work with the United Nations Convention to Combat Desertification (UNCCD) on a campaign for the Great Green Wall in Africa, which enabled us to set up some excellent global interviews, including a 20 minute interview into CNBC for a programme all around climate change and a live into BBC World Service for its flagship Newsday programme seen by over 80 million people around the world. We were also honoured to support on the RewirEd Education Summit, the largest in person education gathering since the pandemic, and we were proud to support Dubai Cares' delivering multiple lives and pre-recorded broadcast interviews with the Ministers and VVIP guests on the ground.
What's also been great is spending time in the Media Centre, and being in the thick of the action. It's helped fuel our local market knowledge when it comes to what works, what doesn't, the importance of working at speed to deliver for news, and to have flexibility for guests for programming requirements. It's also helped further build our global media knowledge, working with our international Newsroom team from our London headquarters. As countries continued to face travel restrictions coming out of the pandemic, we've been proud to deliver interviews with global media who have not been able to travel to Dubai to cover Expo – often meaning we've had our clients delivering virtual interviews that we've then bridged via our London HQ.
By the end of Expo it does feel like it's one big family. It's been a great learning experience for all of our team on ground – which includes seasoned media professionals, secondees from our international office, and new graduate talent from the likes of Middlesex University. As Expo passes 23 million visitors, we're proud to have played a small part working behind the scenes on the world's greatest show. We're excited to take our learnings to continue to fly the flag for broadcast as the region's only dedicated broadcast consultancy, and we can't wait to keep growing, expanding and delivering outstanding campaigns!
Thanks to our talented team, to the media, to our clients and to Expo for a whirlwind six months! We're proud to support the legacy!
– Cheryl King
Managing Director

https://prca.mena.global/wp-content/uploads/2022/03/Cheryl-pic.png
314
311
prcaadmin
https://prca.mena.global/wp-content/uploads/2016/09/PRCAMENA.jpg
prcaadmin
2022-03-31 15:46:16
2022-03-31 17:55:45
Behind the scenes at Expo 2020 Dubai