PRCA MENA welcomes ASDA'A BCW as latest Member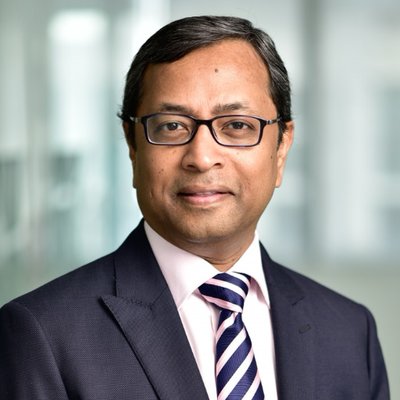 The Public Relations and Communications Association Middle East and North Africa (PRCA MENA) welcomes ASDA'A BCW as the association's newest Member.
ASDA'A was originally founded in 2000 as an independent agency by Sunil John, who continues to lead in the agency's 20th year. In 2008, WPP acquired a majority-stake in the firm and became an integral part of the Burson-Marsteller global network. After the recent merger of Burson-Marsteller and Cohn & Wolfe, ASDA'A Burson-Marsteller is now ASDA'A BCW.
The agency has grown exponentially since its inception, now employing nearly 200 professionals across nine wholly-owned offices and seven affiliates in 15 Middle East & North Africa (MENA) countries, serving more than 100 retained clients in the region through five dedicated practices: Consumer and Healthcare, Corporate, Enterprise and Technology, Financial, and Public Affairs. The team has joined PRCA MENA to further grow their internal knowledge and to ensure industry standards are upheld and exceeded.
Sunil John MPRCA, President, Middle East, ASDA'A BCW, said: "ASDA'A BCW is delighted to join PRCA MENA, at a time when the organisation's mission has never been more relevant. Upholding standards and ensuring the public relations industry is seen as a trusted and accurate source of information is especially important in our era of 'fake news' and big data privacy concerns.
"We look forward to working with the PRCA in maintaining the very highest professional standards as well as growing the industry."
Francis Ingham MPRCA, Director General, PRCA MENA, commented: "I am proud to welcome an agency with the standing and reputation of ASDA'A BCW as PRCA MENA's latest member, and I personally look forward to working with Sunil John as we address the issues and opportunities faced by our industry across the region."
-ENDS-
For further information contact:
Francis Ingham MPRCA
Director General, PRCA,
Barry Leggetter FPRCA
07748 677 504
Matt Cartmell MPRCA
Deputy Director General
07930 485 333
About the PRCA
Who we are: Founded in 1969, the Public Relations and Communications Association (PRCA) is a UK-based PR and communications membership body, operating in 66 countries around the world. We represent in excess of 30,000 people across the whole range of the PR and communications industry. The PRCA promotes all aspects of public relations and communications work, helping teams and individuals maximise the value they deliver to clients and organisations.
What we do: The Association exists to raise standards in PR and communications, providing members with industry data, facilitating the sharing of communications best practice and creating networking opportunities.
How we do it and make a difference: All PRCA members are bound by a professional charter and codes of conduct, and benefit from exceptional training. The Association also works for the greater benefit of the industry, sharing best practice and lobbying on the industry's behalf e.g. fighting the NLA's digital licence.
https://prca.mena.global/wp-content/uploads/2019/02/sunil.jpg
400
400
Harry Gardiner
https://prca.mena.global/wp-content/uploads/2016/09/PRCAMENA.jpg
Harry Gardiner
2019-02-22 20:21:16
2019-02-22 20:21:16
PRCA MENA welcomes ASDA'A BCW as latest Member