Metaverse – Just hype or a game changer?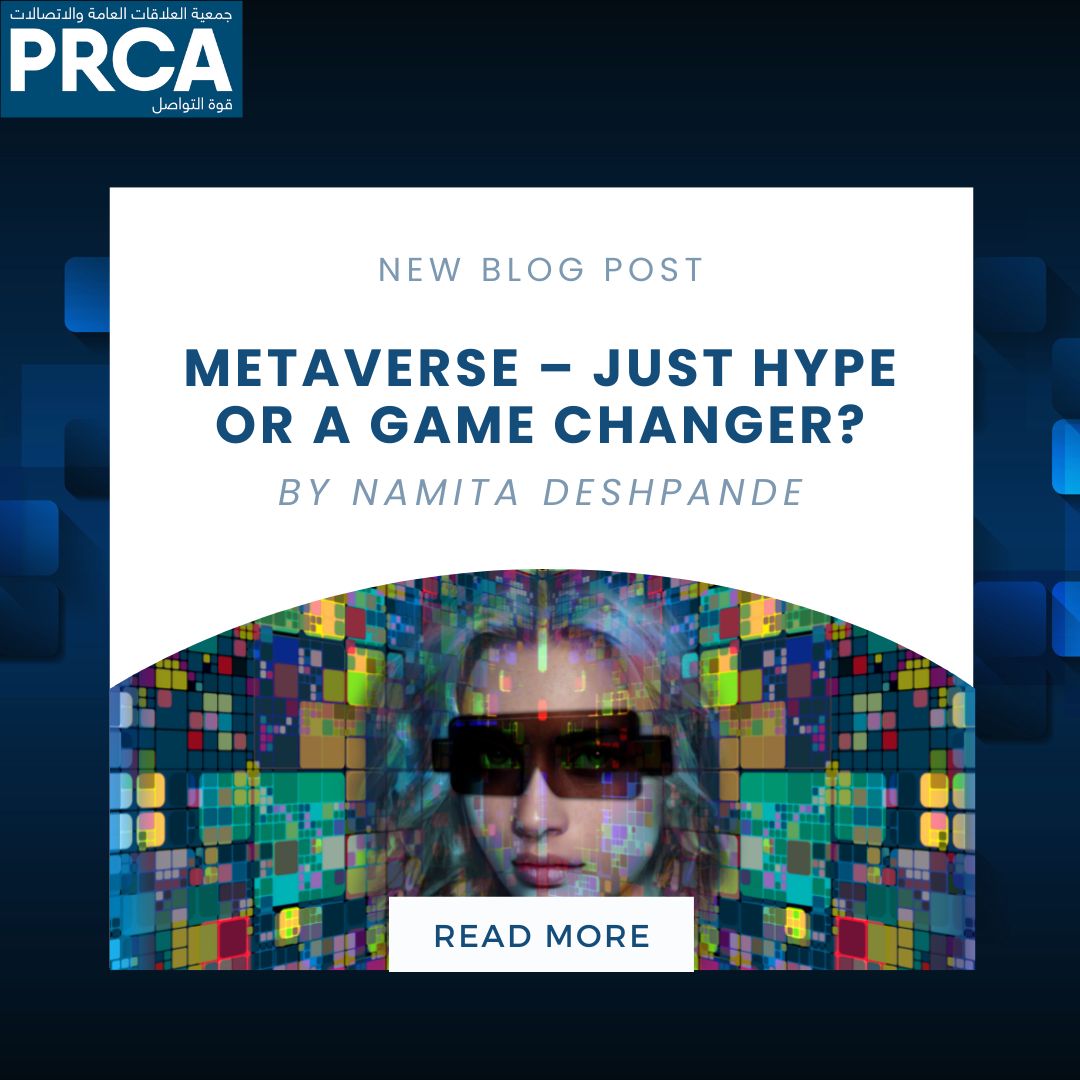 The first time I heard the term "Metaverse" my reaction was, "Do I need to care?" Every second day a new buzzword that promises to disrupt the ever evolving tech industry is born leaving the common man completely flustered! Within a year this term has become the talk of the town and everyone seems to be sharing their half cooked knowledge on the subject. When my curiosity levels reached an all-time high, I decided to learn more about this next internet disruptor, Metaverse!
Metaverse in simple terms as defined by Meta CEO Mark Zuckerberg means "an embodied internet where you're in the experience, not just looking at it… like you are right there with another person or in another place… able to teleport instantly as a hologram to be at the office without a commute, at a concert with friends or in your parents' living room to catch up." Currently this sounds like some superhero friction movie script but in future it could be the next frontier of connectivity and interaction. As per many experts,
Metaverse will be a combination of augmented, virtual and mixed reality that can transform society and the tech industry completely.
According to the latest analysis by Bloomberg, Metaverse market may reach $783.3 billion in 2024 while the total Metaverse market size may reach 2.7x that of just gaming software, services and advertising revenue. This naturally means, Metaverse will redefine marketing and along with it its other components like advertising and PR.
Being a PR professional who has witnessed the various changing phases of the PR universe, it was hard for me to not think of how this could change things for our industry. After doing my research and self-brainstorming session, I realized the opportunities it could bring to the table are countless. By launching virtual outlets and product collections, leading brands like H&M, Zara, Nike, Balenciaga, have the first-movers advantage as they have already experimented and entered the virtual world of the Metaverse marketplace. With both brands and audiences being there on the same platform, it is a great opportunity for marketers and communication experts to use this platform to connect with their target audiences and drive promotions, awareness, and sales*. From virtual media previews to digital try-ons and product placements, Metaverse will create a whole new world for PR.
Not just PR, but Metaverse will force every industry to think and act differently to thrive and survive in the new digital world. Though the development of Metaverse is still in a very nascent stage, it has been proved time and again that brands who stay ahead of the game tend to be greatly rewarded. This only means it's time to start crafting unique ideas and to see how we can incorporate this new era of technology we're moving into, evolve our respective industries.
– Namita Deshpande
PR Director at Matrix PR (PRCA 2017 Award winner)
https://prca.mena.global/wp-content/uploads/2022/12/New-Blog-Post-3.jpg
1080
1080
prcaadmin
https://prca.mena.global/wp-content/uploads/2016/09/PRCAMENA.jpg
prcaadmin
2022-12-19 13:17:09
2022-12-19 13:17:09
Metaverse – Just hype or a game changer?