Map Unavailable
Date/Time
Date(s) - 05/09/2023
6:00 pm - 7:00 pm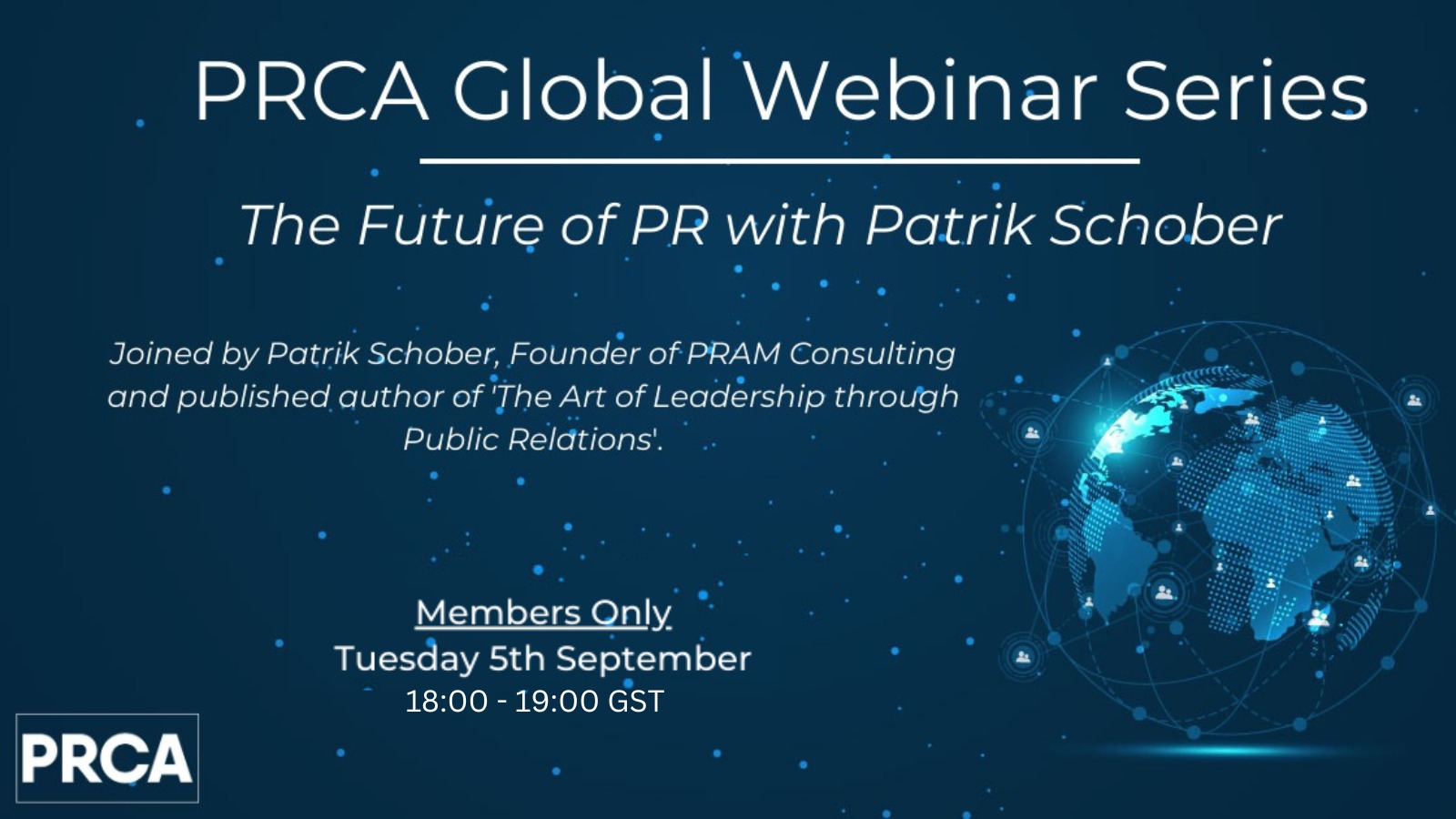 Event Overview
Join us for an engaging discussion on "The Future of PR" with Patrik Schober, the esteemed founder of PRAM Consulting. With years of experience in the field, Patrik is not only a highly regarded PR professional but also the author of the influential book, "The Art of Leadership through Public Relations." Published by Emerald Publishing and under the PRCA edition of business books, this insightful publication delves into the intricate world of PR and its impact on effective leadership.
Discover why having PR experts in the boardroom is crucial for business leaders to navigate the ever-changing landscape of reputation management and consumer behaviour.
In today's dynamic market, the way consumers interact with products and brands is constantly evolving. As their reasons for product usage and brand loyalty change, it becomes imperative for businesses to adapt their PR strategies accordingly. Reputation plays a pivotal role in shaping consumer perception and loyalty, making it an integral part of any successful organisation.
Drawing from his vast experience and industry insights, Patrik will shed light on the future of PR and the critical role it plays in driving business success.
Whether you're a CEO, executive, or PR professional, this webinar is a must-attend event. Gain actionable strategies to enhance your organisation's PR efforts, understand the importance of reputation management, and learn how to leverage PR expertise in the boardroom.
Don't miss this opportunity to hear from a seasoned PR expert!
Bookings
Bookings are closed for this event.