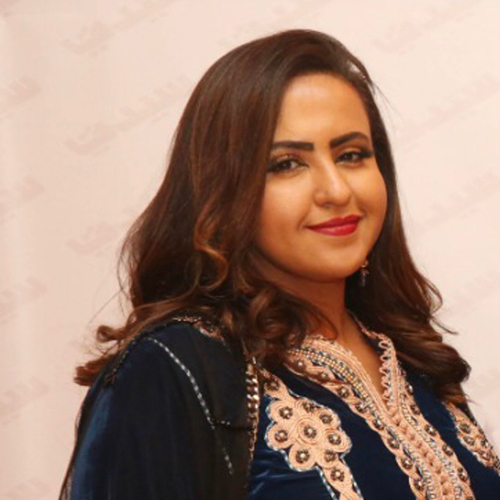 Hind Al Naqbi- Bellouk
Wajaha Media
Hind is the managing partner of a Dubai based Emirati boutique agency, Wajaha media. She has more than 10 years experience in the market. Having worked with leading agencies, Hind has a strong expertise in media, influencers and brand relations. Beyond strategic campaigns, precise execution and impactful results, passionate about developing unique creative concepts, killer content, out of the box activations, events, partnerships and innovative, tactical digital marketing solutions.
PRCA MENA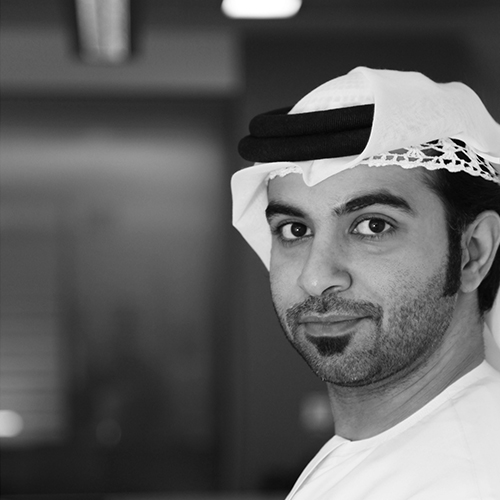 Salem AlNuaimi
Admedia
Salem AlNuaimi is an award winning communications leader with more than eighteen years of experience across UAE government specialised in driving corporate, digital, stakeholder's engagement , employee engagment and strategic communications . He is currently Head of Communications at Abu Dhabi Media. Prior to this role, Salem was External Affairs Manager at Emirates Nuclear Energy Corporation.
PRCA MENA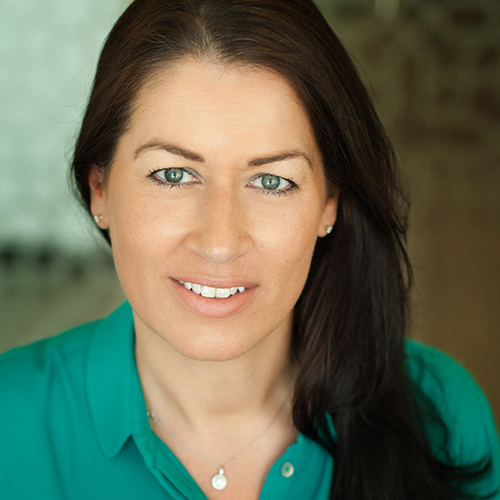 Lorretta Ahmed
Grayling
Loretta is the founder of one of the newest independent agencies in the region following the buyout of Grayling Dubai from Huntsworth. She has been recognised for her 'outstanding contribution to the PR industry' by the CIPR, was the founding chair for PRCA MENA and a former ICCO Vice President for the Middle East Region.
PRCA MENA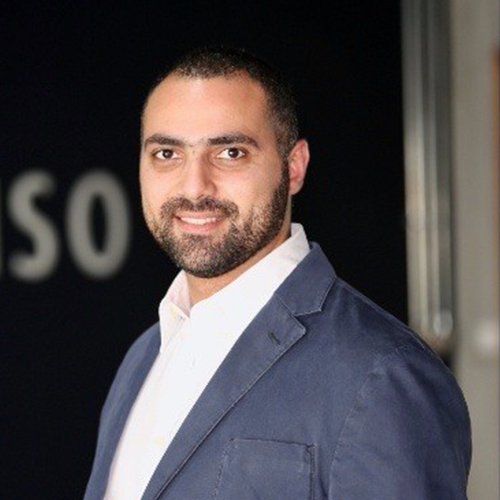 Mohammed Ajawi
RAW Agency
Mohammed Ajawi is the General Manager of RAW Agency (one of the Publinet Group Companies) and based in Dubai, UAE. He has 13 years of experience in managing large brands budgets and marketing activities. Since 2007, Mohammed has worked for Publicis Group, MCN Group and Havas Group and managed key accounts i.e Emirates Airline, LG, General Motors, McDonald's, Ferrero, PUIG, Coty, FAB, Dubai Government and other key players in the region.
PRCA MENA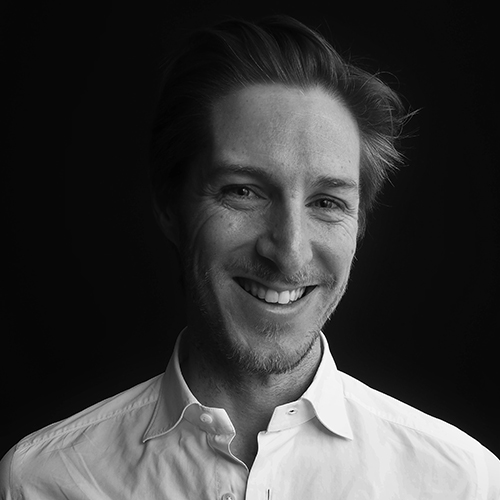 Alexandre Beaulieu
TBWA DJAZ
Alexandre Beaulieu is the founder of integrated communications agency "Djaz", which became a TBWA affiliate in 2007. He was appointed regional director for North Africa by TBWA in 2013 and since then has worked on the integration of its three main countries: Morocco, Algeria and Tunisia. In September 2019, Alexandre acquired a majority stake in Moroccan agency TBWA ALIF, embarking on a process of integration...
Alexandre has had his first taste for corporate communications while studying in Geneva, where he worked part-time with the World Trade Organization's communications team. Since then, he has developed a strong expertise spanning both consumer and corporate communications, while pioneering PR's role as a strategic component of business in the region.
Originally from Montréal, Canada, Alexandre has lived, studied and worked in 7 countries, and is now based in Algiers, Algeria. Alexandre holds a BA (Hons) in History from McGill University, as well as a MA in International Relations from Geneva's Hautes Études Internationales.
He speaks French, English, Italian and Spanish, with a basic knowledge of both Modern and Algerian dialectal Arabic.
Read More
PRCA MENA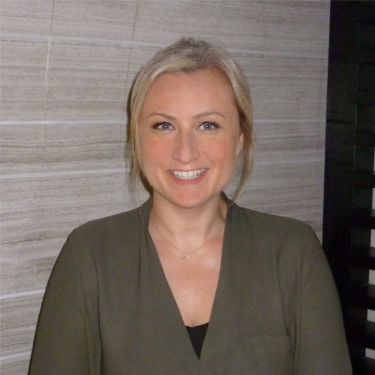 Louise Bennett
PR Newswire Cision MEA
PRCA MENA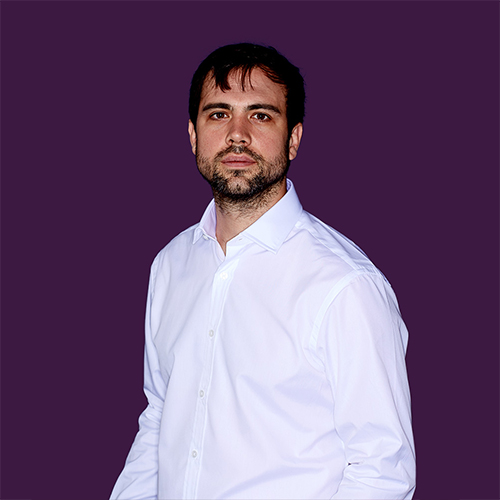 Seb Dilleyston
Hope & Glory
Seb joined award-winning UK consumer brand agency, Hope&Glory, in 2012. His favourite pieces of work in recent times include Marie Curie's multi award-winning "Garden of Light" (an immersive, public art installation featuring 2,100 handmade daffodils) and Facebook's recent "Beyond The Screen" film (a series of 6 shorts screened in cinemas nationwide which showed the impact young people using the platform are having in the real world).
PRCA MENA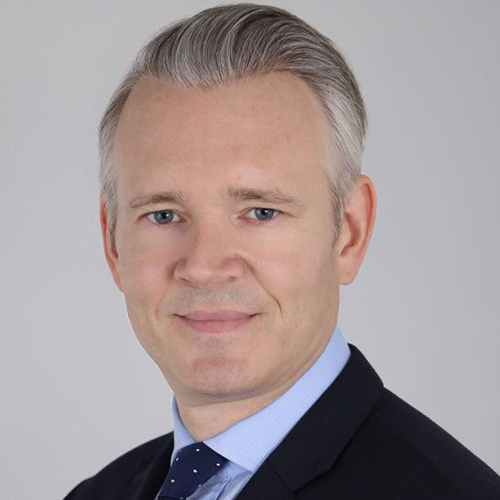 Shane Dolan
FTI Consulting
Shane Dolan is a Managing Director within FTI's Strategic Communications division based in Dubai, UAE. He has almost 20 years of experience advising international and regional multi sector firms on all aspects of their communications from financial public relations through to corporate communications.
PRCA MENA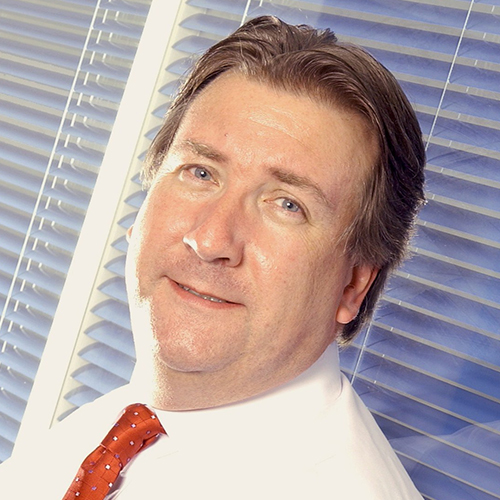 Steve Dunne
Digital Drums Ltd
Steve Dunne is one of the foremost thinkers and speakers on PR strategies and is a well renowned expert on digital marketing and PR in the digital age. Steve is currently CEO of Digital Drums Ltd, the UK's premier digital PR and marketing strategy consultancy. Digital Drums has advised companies such as Virgin Atlantic, Dorothy Perkins, Arcadia Plc and The Hospital Group Plc on their digital PR presence. A marketing professional with over 30 years experience, Steve has held senior PR roles in British Telecom, HSBC and South African Airways as well as being a director and board member of a range of PR consultancies including Affinity Consulting, Countrywide Porter Novelli and Brighter Group - where he was Executive Chairman.
PRCA MENA
Stephen Harrison
Steve Harrison previously advised Bahrain's Crown Prince and its Economic Development Board on international issues, after a 22-year career as a British diplomat (including four years at Buckingham Palace, and postings in Bahrain and the Russian Federation).
PRCA MENA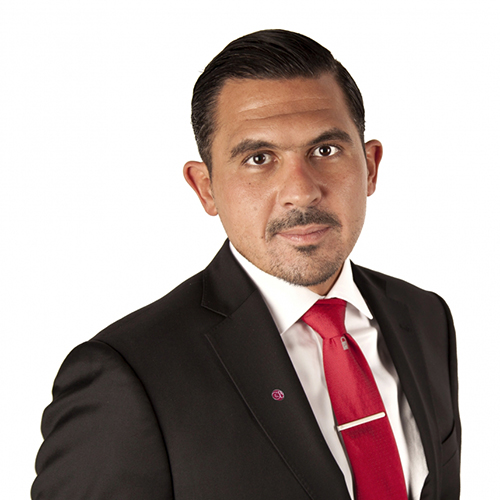 Ahmad Itani
Cicero & Bernay Public Relations
As the Founder and CEO of Cicero & Bernay Public Relations (C&B), an award-winning public relations consultancy headquartered in Dubai, Ahmad has been a firm believer in 'letting the facts do the talking,' pushing the boundaries of brand communication to new heights and keeping abreast of the rapid evolution of the communication. He is recognised by his industry peers in PR News' global ranking of the 'Top 50 Game Changers of PR' and is on the list of top '100 Arab Achievers,' consolidating his proactive role in accelerating the expansion and growth of brand communication across the region and the world.
PRCA MENA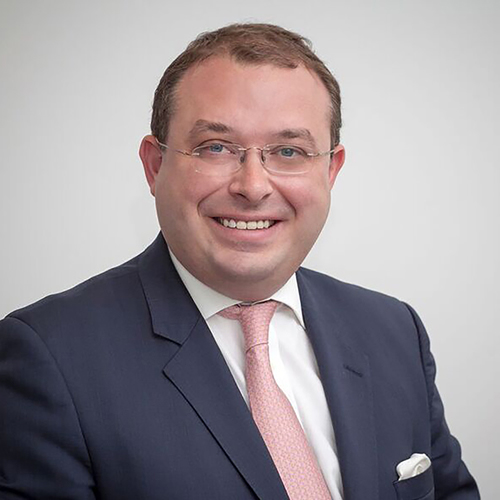 Francis Ingham
PRCA
For the past twelve years, Francis Ingham has been Director General of the Public Relations and Communications Association (PRCA), operating out of London, Singapore, and Dubai; and for the past seven years has also held the position of Chief Executive of the International Communications Consultancy Organisation (ICCO), operating in 66 countries across the globe.
Representing over 30,000 practitioners, the PRCA is the largest PR professional body in the world. ICCO is the voice of public relations consultancies around the world. Its membership comprises 41 national trade associations, collectively representing over 3,000 PR firms.
PRCA MENA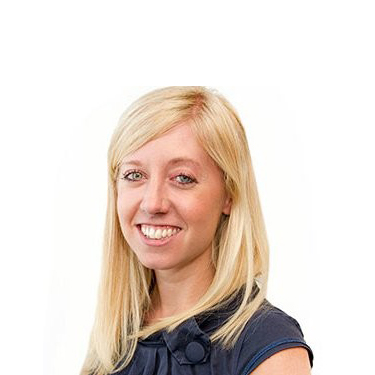 Cheryl King
markettiers
Cheryl has over 12 years' experience working on award-winning campaigns in the UK and MENA region both in broadcast and traditional PR. Cheryl heads up the MENA operation of broadcast specialist consultancy, markettiers having been in the region for over 5 years.
PRCA MENA
Ruth Lee
CityPress
Ruth is a director at Citypress and a member of its leadership team. She oversees creative strategy and social media across Citypress' four offices and works with the team to develop and deliver award-winning, creative and integrated campaigns for its roster of big brands.
Ruth was previously a digital director at Golin, leading global social media programmes for Toblerone, Cornetto and Johnnie Walker.
Ruth is the 2017 PRWeek Young PR Professional of the Year and a speaker at PRCA digital events, as well as being a regular travel blogger for Paul Steele's Baldhiker.
PRCA MENA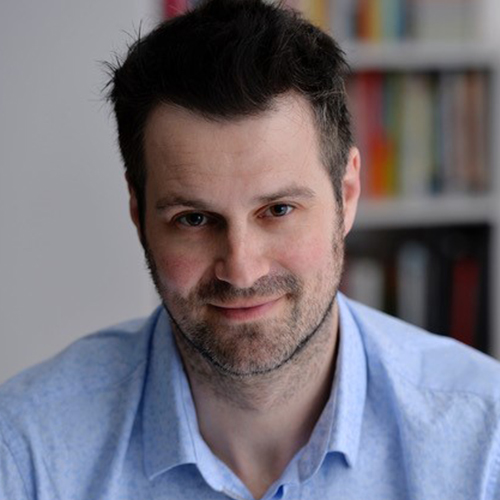 Chris Lee
Eight Moon Media Ltd
Chris has more than two decades' experience in tech PR, digital media and journalism. He has consulted large brands, including Philips, Ubisoft, Amadeus, Xerox, as well as many startups and challenger brands. He is a PRCA-accredited trainer and has contributed to City AM, Computing and many other titles.
PRCA MENA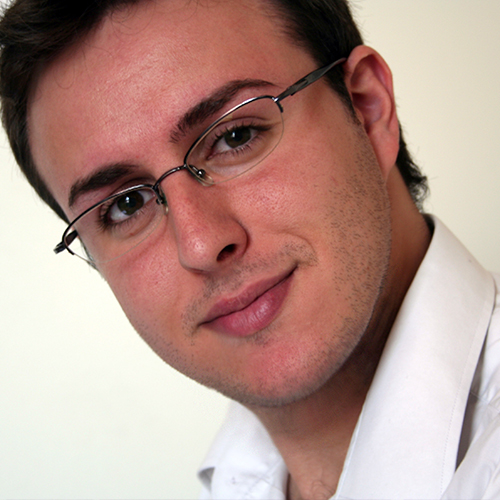 Alex Malouf
Procter & Gamble
Former journalist Alex Malouf has carved out a niche as a lively voice in the Middle East's burgeoning media scene, combining razor-sharp observations with a keen understanding of the forces that underpin the region's digital transformation. Much of which, no doubt, is informed by Malouf's day job at P&G, where he manages reputational affairs for the Middle East's largest FMCG. Malouf's experience and roots in the region are not the only things that set him apart — he is also a highly visible advocate for modern public relations, serving in senior roles on numerous industry organisations.
PRCA MENA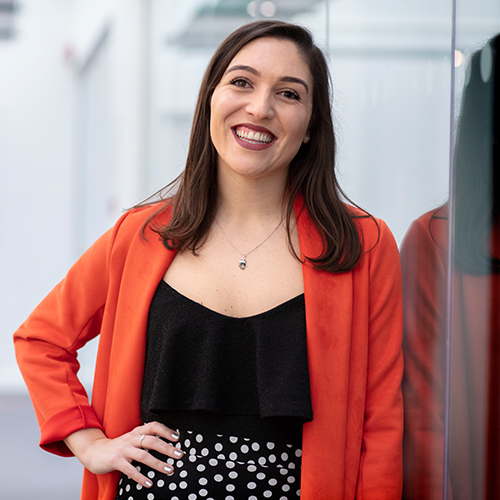 Rachel Proctor
MilK & Honey PR
As head of digital at Milk & Honey PR Rachel is responsible for driving awareness, discoverability and preference online, across the client portfolio. Overseeing a team nurturing client reputations and relationships across social & web. Rachel also heads up the agency's own marketing program as the fast growth agency approaches its third year. Rachel has been working in marketing communications since 2014 when she graduated with a first-class honours degree in business management and marketing. Before joining the hive, Rachel worked with Thomson Reuters in a variety of internal communications and event roles. Prior to that she was part of the awards team at Cannes Lions Festival of Creativity. She was celebrated in 2019 as one of PR Week's '30 under 30' identifying the industry's leaders of tomorrow.
PRCA MENA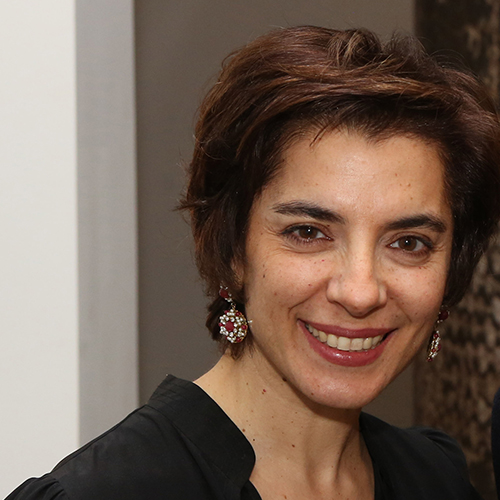 Joumana Rizk
MIRROS Communication & Media Services
Joumana Rizk-Yarak is the Founder & Managing Director of MIRROS Communication & Media Services specialized in designing and executing communication strategies across the various media channels for both the public and private sectors. It includes arts and culture as well as social and development projects. She has executed projects for Lebanon, the region, and Europe.
She has a BA in Political Science with emphasis on communication from Paris' HEPS and has a Masters in Marketing/Communication from Beirut's Ecole Supérieure des Affaires-ESA
PRCA MENA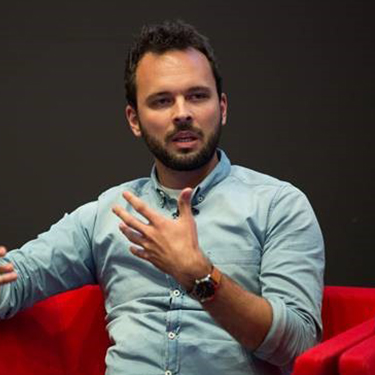 Danny Whatmough
Weber Shandwick
A new breed of comms professional. With a background in digital and data, Danny has spent the last ten years integrating these disciplines with traditional PR skills working in the PR industry.
He's author of a newly published book - Digital PR (Emerald Publishing, 2018) - that advocates for a new approach to PR in the digital age.
Most recently, Danny has been Managing Director, EVP, Integrated Media for Weber Shandwick - one of the world's largest communication agencies. He chairs the PRCA's Digital Group
PRCA MENA